With 2022 in full swing, all eyes are now on the Hulu/Disney+ series Pam & Tommy which focuses on the whirlwind romance between Baywatch star Pamela Anderson and Motley Crue drummer Tommy Lee.
The film stars Lily James as Anderson and Sebastian Stan as Lee and is based around their infamous VHS sex tape that was stolen from the couple's home in the mid-90s which was soon leaked around the world causing an international sensation.
The eight-part series premiered on February 2, with three episodes immediately available on the Star channel on Disney+ and on Hulu in the US. A new episode will then be available every Monday.
Pam & Tommy is described as a "love story, crime caper and cautionary tale rolled into one" and will explore "the intersection of privacy, technology and celebrity, tracing the origins of our current reality TV era to a stolen tape seen by millions but meant to have an audience of just two."
Along with James and Stan, the cast also includes Seth Rogan, Nick Offerman, Taylor Schilling, Mike Seely and Andrew Dice Clay.
Speaking about Pam & Tommy last year, Lee told Entertainment Tonight: "I know Sebastian, he's playing me. From what he's told me, it's a really beautiful story.
"I think a lot of people would think it's one thing, but it's really about privacy and how things got crazy then. There's different laws now. The story's actually cool. What actually happened wasn't, but he tells me it's pretty wild. I feel like it was forever ago. But it's a cool story and people need to know. I'm stoked."
How to watch Pam & Tommy
So, how can you watch Pam and Tommy? The show is available to stream right now on the Star channel on Disney+ if you're in the UK, or on Hulu if you're viewing from the US.
Disney+ costs $7.99/£7.99 a month and, along with the Star channel, you'll also have unlimited access to a wealth of content from Disney, Pixar, Star Wars, Marvel and National Geographic.
Hulu is your place to stream hit series', films, documentaries and sporting events online. Currently you can get your first month for free, meaning you won't pay a cent to get stuck into the first handful of Pam & Tommy episodes. After that it's $6.99 per month with the option to cancel at any time.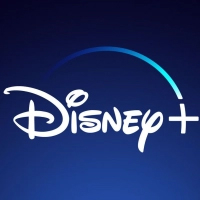 Disney Plus: £7.99/$7.99 per month
Don't miss out on Pam & Tommy, a slice of '90s musical history. Subscribe to Disney+ to catch every episode. You can also watch the Beatles Get Back documentary, the entire catalog of Disney classics and a wealth of modern favorites, including The Mandalorian, The Book of Boba Fett, The Simpsons and all the Star Wars films.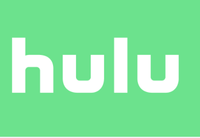 Hulu: From FREE, then $6.99 per month
A basic Hulu-only subscription will cost you $6.99 per month, with the first month absolutely free. You can also sign up for a bundle that includes Hulu, ESPN+ and Disney+. Bundles start from just $13.99 per month and represents excellent value for money,.
Check out the official Pam & Tommy trailer below: