A rare recording of Jack White covering classic Blondie track One Way Or Another has been unearthed by Ben Blackwell of Third Man Records.
The track was recorded in 1997 by the trio 400 Pounds Of Punk, and features a then-unknown Jack White sharing vocals with the band's singer Jamie Cherry.
The cover was discovered on an old cassette by Blackwell, who has uploaded the audio file for the world to hear.
It's a far cry from White's later offerings and is, shall we say, a bit rough around the edges – but it's brimming with brash attitude and energy. Check it out below.
Blackwell says: "In late 1997, an aptly-named teen trio called 400 Pounds Of Punk recorded a handful of tracks in a makeshift home studio at 1203 Ferdinand Street in Southwest Detroit.
"The tracklist is a sparse four songs. An unlisted hidden fifth track is a rude cover of Blondie's One Way Or Another with vocal duties shared by the band's lead singer Jamie Cherry and one of the session engineers – a then-unknown Jack White.
"The cassette, titled He Once Ate A Small Child is, as far as I can tell, the rarest physical release of a Jack White performance. And prior to the mention here, the release was completely undocumented.
"I doubt more than a half-dozen people even knew about it."
White is currently on tour across Europe and will return to the UK next week. He'll then head out on a Canadian tour in November before a handful of shows in the US in support of his latest album Boarding House Reach.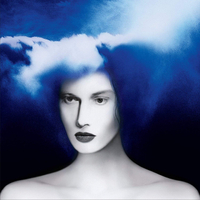 Jack White - Boarding House Reach
Jack White's third solo album Boarding House Reach is his first since 2014's Lazaretto and is a modern twist on blues rock. Not to be missed.