It was reported yesterday that censors in Malaysia had cut 24 minutes from Queen film Bohemian Rhapsody.
The Malay Mail gathered reports from social media suggesting that the 134-minute running time had been slashed to 110-minutes, with the scene showing the actors filming the video for I Want To Break Free and a scene where Freddie Mercury (Rami Malek) tells Mary Austin (Lucy Boynton) that he's bisexual culled from the film due to the country's strict laws on homosexuality.
But, according to Golden Screen Cinemas (GSC), that's not the case.
A post on their Facebook page says: "The runtime for Bohemian Rhapsody in Malaysia is 131 minutes. The runtime in the US is 134 minutes – so it's definitely not 20 minutes cut. Get the facts right."
GSC add: "The censorship is between the studio and the censorship board. Cinemas can't simply censor movies. We are only playing the content."
That means three-minutes have been sliced from the film, which remains an 18 certificate in Malaysia. In the US and UK, Bohemian Rhapsody carries a PG-13 rating.
Homosexuality is illegal in Malaysia and punishable under federal law.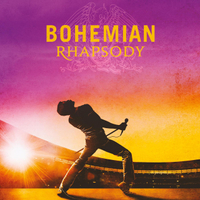 Queen - Bohemian Rhapsody
The official soundtrack to the Queen biopic features previously unreleased audio from Live Aid, new versions of old favourites and a selection of songs from the band's back catalogue.