The new Queen biopic Bohemian Rhapsody has been a box office success all over the world, but those watching the film in Malaysia are being served up a truncated version of the film.
The issue stems from the country's strict laws on homosexuality, with the Malay Mail reporting that 24 minutes of the movie have been cut, including the video for I Want To Break Free and a scene where Freddie (Rami Malek) tells Mary Austin (Lucy Boynton) that he's bisexual.
Bohemian Rhapsody has also had its PG-13 rating in the US and UK upped to an 18 rating in Malaysia, while the running time clocks in at 110 minutes rather than 134 minutes across the world.
Twitter account MalayVines posted: "Disclaimed for watching Bohemian Rhapsody in Malaysia: They cut out all the gay scenes, thus leaving out huge plot holes.
"I watched in in both Singapore and Malaysia and I realise you won't fully understand if you watch it in Malaysia. Recommend to watch someplace else!"
Homosexuality is illegal in Malaysia and punishable under federal law.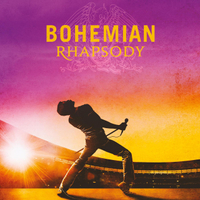 Queen - Bohemian Rhapsody
The official soundtrack to the Queen biopic features previously unreleased audio from Live Aid, new versions of old favourites and a selection of songs from the band's back catalogue.