The latest in the Bob Dylan bootleg series of albums is to be released later this year.
Titled More Blood, More Tracks: The Bootleg Series Vol. 14, it'll launch on November 2 via Columbia Records/Legacy Recordings.
The limited edition deluxe set will be released on 6CD and will feature 70 previously unreleased tracks and include "every surviving take" from the 1974 sessions that led to Dylan's 1975 album Blood On The Tracks – including the New York sessions in chronological order.
The album will also launch on 2LP and single CD.
The release includes alternate versions of Tangled Up In Blue, Simple Twist Of Fate and Shelter From The Storm, with the majority of the material remixed and remastered from original multi-track session tapes.
The music will be accompanied by a hardback book with sleeve notes written by Jeff Slate and a reproduction of Dylan's handwritten notebooks documenting the development of the lyrics that would appear on Blood On The Tracks.
To mark the announcement, a lyric video for If You See Her Say Hello (Take 1) has been released and can be watched below.
Bob Dylan - More Blood, More Tracks: The Bootleg Series Vol. 14 tracklist
CD1
1. If You See Her, Say Hello (Take 1)
2. If You See Her, Say Hello (Take 2)
3. You're a Big Girl Now (Take 1)
4. You're a Big Girl Now (Take 2)
5. Simple Twist of Fate (Take 1)
6. Simple Twist of Fate (Take 2)
7. You're a Big Girl Now (Take 3)
8. Up to Me (Rehearsal)
9. Up to Me (Take 1)
10. Lily, Rosemary and the Jack of Hearts (Take 1)
11. Lily, Rosemary and the Jack of Hearts (Take 2)
CD2
1. Simple Twist of Fate (Take 1A)
2. Simple Twist of Fate (Take 2A)
3. Simple Twist of Fate (Take 3A)
4. Call Letter Blues (Take 1)
5. Meet Me in the Morning (Take 1)
6. Call Letter Blues (Take 2)
7. Idiot Wind (Take 1)
8. Idiot Wind (Take 1, Remake)
9. Idiot Wind (Take 3 with insert)
10. Idiot Wind (Take 5)
11. Idiot Wind (Take 6)
12. You're Gonna Make Me Lonesome When You Go (Rehearsal and Take 1)
13. You're Gonna Make Me Lonesome When You Go (Take 2)
14. You're Gonna Make Me Lonesome When You Go (Take 3)
15. You're Gonna Make Me Lonesome When You Go (Take 4)
16. You're Gonna Make Me Lonesome When You Go (Take 5)
17. You're Gonna Make Me Lonesome When You Go (Take 6)
18. You're Gonna Make Me Lonesome When You Go (Take 6, Remake)
19. You're Gonna Make Me Lonesome When You Go (Take 7)
20. You're Gonna Make Me Lonesome When You Go (Take 8
CD3
1. Tangled Up in Blue (Take 1)
2. You're a Big Girl Now (Take 1, Remake)
3. You're a Big Girl Now (Take 2, Remake)
4. Tangled Up in Blue (Rehearsal)
5. Tangled Up in Blue (Take 2, Remake)
6. Spanish Is the Loving Tongue (Take 1)
7. Call Letter Blues (Rehearsal)
8. You're Gonna Make Me Lonesome When You Go (Take 1, Remake)
9. Shelter from the Storm (Take 1)
10. Buckets of Rain (Take 1)
11. Tangled Up in Blue (Take 3, Remake)
12. Buckets of Rain (Take 2)
13. Shelter from the Storm (Take 2)
14. Shelter from the Storm (Take 3)
15. Shelter from the Storm (Take 4)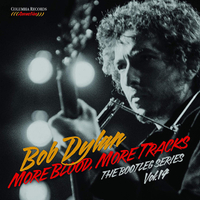 (opens in new tab)
CD4
1. You're Gonna Make Me Lonesome When You Go (Take 1, Remake 2)
2. You're Gonna Make Me Lonesome When You Go (Take 2, Remake 2)
3. Buckets of Rain (Take 1, Remake)
4. Buckets of Rain (Take 2, Remake)
5. Buckets of Rain (Take 3, Remake)
6. Buckets of Rain (Take 4, Remake)
7. Up to Me (Take 1, Remake)
8. Up to Me (Take 2, Remake)
9. Buckets of Rain (Take 1, Remake 2)
10. Buckets of Rain (Take 2, Remake 2)
11. Buckets of Rain (Take 3, Remake 2)
12. Buckets of Rain (Take 4, Remake 2)
13. If You See Her, Say Hello (Take 1, Remake)
14. Up to Me (Take 1, Remake 2)
15. Up to Me (Take 2, Remake 2)
16. Up to Me (Take 3, Remake 2)
17. Buckets of Rain (Rehearsal)
18. Meet Me in the Morning (Take 1, Remake)
19. Meet Me in the Morning (Take 2, Remake)
20. Buckets of Rain (Take 5, Remake 2)
CD5
1. Tangled Up in Blue (Rehearsal and Take 1, Remake 2)
2. Tangled Up in Blue (Take 2, Remake 2)
3. Tangled Up in Blue (Take 3, Remake 2)
4. Simple Twist of Fate (Take 2, Remake)
5. Simple Twist of Fate (Take 3, Remake)
6. Up to Me (Rehearsal and Take 1, Remake 3)
7. Up to Me (Take 2, Remake 3)
8. Idiot Wind (Rehearsal and Takes 1 - 3, Remake)
9. Idiot Wind (Take 4, Remake)
10. Idiot Wind (Take 4, Remake)
11. You're a Big Girl Now (Take 1, Remake 2)
12. Meet Me in the Morning (Take 1, Remake 2)
13. Meet Me in the Morning (Takes 2 - 3, Remake 2)
CD6
1. You're a Big Girl Now (Takes 3 - 6, Remake 2)
2. Tangled Up in Blue (Rehearsal and Takes 1 - 2, Remake 3)
3. Tangled Up in Blue (Take 3, Remake 3)
4. Idiot Wind - with band
5. You're a Big Girl Now - with band
6. Tangled Up in Blue - with band
7. Lily, Rosemary and the Jack of Hearts - with band
8. If You See Her, Say Hello - with band