Instead of resting on his laurels, as he so easily could have, during the past two decades former Led Zeppelin singer Robert Plant has made some of the best music of his career, broadening his range and refining his art as a vocalist by recording with three different backing groups – the Strange Sensation, Band Of Joy and the Sensational Space Shifters – and singing duets with country singer Alison Krauss on the million-selling, Grammy-winning album Raising Sand and its sequel, 2021's Raise The Roof.
As Plant stated in 2011: "I want to do lots of different things. I'm always on some sort of learning curve." And this is why, 16 years after Zeppelin's triumphant reunion show at London's O2 Arena, Plant has refused to play with the band again.
His decision was a kick in the teeth for Zeppelin guitarist Jimmy Page, bassist John Paul Jones and drummer Jason Bonham, who deputised for his late father John at the O2. It has also been a bitter disappointment to Zeppelin fans all over the world – 20 million of them had applied for tickets to the London show.
But for Plant it's a matter of integrity. As he put it bluntly, he doesn't like the idea of Zeppelin touring "like a bunch of bored old men following the Rolling Stones around".
He doesn't need the money – in 2022 the Sunday Times Rich List estimated his net worth at £103m. He also feels that the O2 show was a fitting epitaph for Led Zeppelin: "We were so happy that we were actually getting it right," he said of that night. "There were moments in it where we just took off…" And, above all, Plant is looking forward, moving on – just as he did when Zeppelin broke up in 1980 following the death of John Bonham.
Robert Plant was 32 when Led Zeppelin ended – more than half a lifetime ago. And if the music he created with that band could never be equalled, his subsequent work is as brilliant as it is diverse. Across 16 albums – 11 solo, including those with the Strange Sensation, Band Of Joy and the Sensational Space Shifters, plus two with both Jimmy Page and Alison Krauss, and one The Honeydrippers – Plant has continued making great music. And now, with another band, Saving Grace, formed in 2019 with singer Suzi Dian, Plant is still seeking out new and different things.
"I surprise myself," he says. "And I think that is the reason that I do it."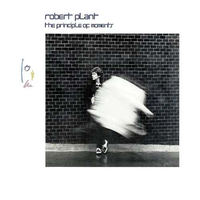 Robert Plant - The Principle Of Moments (Es Paranza, 1983)
With his second solo album, Plant defined a modern rock sound that put clear distance between himself and Zeppelin. Recorded with the same core group of musicians that featured on his solo debut Pictures At Eleven, including guitarist Robbie Blunt and Phil Collins on drums, The Principle Of Moments was a more polished, assured album, with a lighter touch and better songs, such as the elegant hit ballad Big Log.
Traces of Zeppelin remained in the staccato riffing of Messin' With The Mekon, but, as Rolling Stone said, this represented a "declaration of independence from the past – not a denial of it".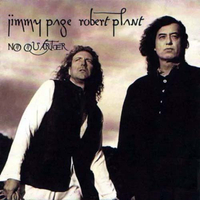 Jimmy Page & Robert Plant No Quarter - Jimmy Page & Robert Plant Unledded (Atlantic/Fontana, 1994)
It was the next best thing to a Led Zeppelin reunion: Page and Plant performing live together for the first time in 14 years. No Quarter was recorded as part of MTV's Unplugged series, but in a break from the standard format, Page and Plant utilised a full orchestra and Arabic musicians, and recorded in London, Marrakesh and at BronYr-Aur, the Welsh cottage where various Zeppelin songs were written and recorded in 1970.
The result: wonderfully inventive reinterpretations of Zeppelin classics, and echoes of Kashmir in outstanding new song Yallah.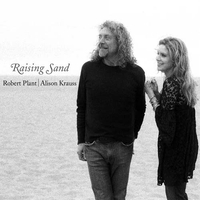 Robert Plant/ Alison Krauss - Raising Sand (Rounder, 2007)
They made an odd couple: Plant, the grizzled rock warhorse, and Krauss, the glamorous, fiddle-playing bluegrass star 23 years his junior. But their voices were perfectly matched on an album that gave Plant the biggest hit of his post-Zep career – No.2 on both sides of the Atlantic.
Their duets ranged from blues to folk and country to rock'n'roll. Some songs dated from the 50s and 60s. Others merely sounded old, such as Please Read The Letter, originally written and recorded for Page and Plant's album Walking Into Clarksdale. Plant, in harmony with Krauss, has rarely sung better.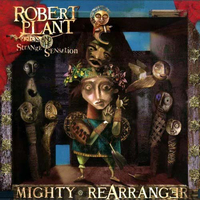 Robert Plant & The Strange Sensation - Mighty ReArranger (Es Paranza/Sanctuary 2005)
Plant's first recording with the Strange Sensation was 2002's Dreamland, on which they covered blues and folk songs. Although Dreamland was credited as a Plant solo album, its strength lay in a powerful group dynamic.
And, three years later, on Mighty ReArranger they took it up a notch or two. With all-original material drawn from a deep well of influences – rhythm and blues, English folk, exotic world music – it's an album on which anything goes. When Plant talks about surprising himself, this is what he means.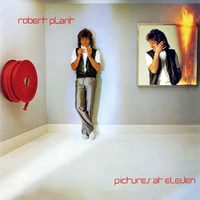 Robert Plant - Pictures At Eleven (Swan Song, 1982)
It was never going to be easy for Robert Plant to rebuild his life and career after the demise of Led Zeppelin. But with Pictures At Eleven – a top five hit in the US and UK – he achieved one of rock's great comebacks.
His key ally was ex-Silverhead/ Chicken Shack guitarist Robbie Blunt, who co-wrote the album. Phil Collins played drums on six tracks, Cozy Powell on two, the latter clattering away like Bonzo on Slow Dancer. Several songs echoed the modern Zeppelin of 1979's In Through The Out Door. In a sense, Plant was going where Led Zeppelin no longer could.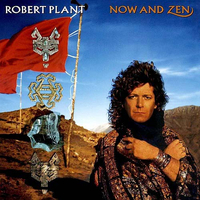 Robert Plant - Now And Zen (Es Paranza, 1988)
With his last album of the 80s, Plant took one step back and two forward. In reaction to the abstract art-rock of 1985's Shaken 'N' Stirred, this follow-up had Plant re-embracing hard rock – and Jimmy Page.
Page featured on two tracks: Heaven Knows and Tall Cool One, which included samples from four classic Zeppelin songs – a riposte to the unauthorised sampling of Zep riffs on the Beastie Boys' Licensed To Ill. Now And Zen wasn't all oldschool riffola. The album had a contemporary sound, and Ship Of Fools is a beautiful ballad. But it was thrilling to hear Plant and Page rocking out once more.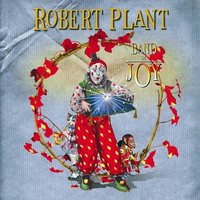 Robert Plant And The Band Of Joy Band Of Joy (Rounder, 2010)
While millions of fans hung on in the vain hope that Plant would rejoin Led Zeppelin, the contrary old bugger opted instead to relaunch his pre-Zep outfit Band Of Joy, albeit without any other original members.
The new Band Of Joy included American singer-songwriter Patty Griffin, Plant's current partner. And this album was, in essence, Raising Sand Part 2. Once again, this was a covers album, with a blend of old and new songs. But where Raising Sand was low-key, Band Of Joy has more rock'n'roll swagger, notably in a rollicking version of Los Lobos' Angel Dance.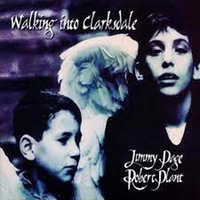 Jimmy Page & Robert Plant - Walking Into Clarksdale (Atlantic/Mercury, 1998)
Buoyed by the success of 1994's No Quarter, Page and Plant delivered the first album of new and original material they'd collaborated on since Zeppelin.
The album was engineered by alternative rock ascetic Steve Albini. But with Page and Plant having final say as co-producers, Walking Into Clarksdale was very much a classic rock record, on which the Zeppelin sound of old was subtly updated. In places it worked brilliantly – especially on Most High, an hypnotic heavy groover, but as a whole the album was merely good, not great. Zeppelin fans had expected more.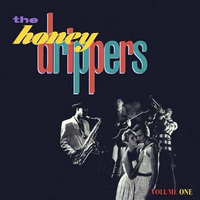 The Honeydrippers - Volume One (Es Paranza, 1984)
It started out as a bit of fun – an occasional band with an ever-changing line-up, playing vintage rock'n'roll and R&B songs that Plant loved as a kid. But the only recording by The Honeydrippers – the five-track covers EP Volume One – was a surprise hit.
For Plant, this was simply a way of letting off steam between solo albums. But his version of 50s ballad Sea Of Love, featuring a secret cameo from Jimmy Page, reached the US top three, and the EP became a million-seller. The other standout track was a rollicking take on the jumpblues classic Rockin' At Midnight, which also featured an uncredited guitar hero – Jeff Beck.
...and one to avoid
You can trust Louder Our experienced team has worked for some of the biggest brands in music. From testing headphones to reviewing albums, our experts aim to create reviews you can trust. Find out more about how we review.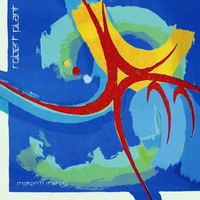 Robert Plant - Shaken 'N' Stirred (Es Paranza, 1985)
Plant's third solo album was his most experimental, a radical departure from his signature sound. One critic likened Shaken 'N' Stirred to the new wave music of Talking Heads, and described Plant as "a chameleon with a sharp ear for new sound". But in his eagerness to sound relevant, something more important was lost.
Shaken 'N' Stirred was smart, but soulless. Even the better songs – Little By Little, Pink And Black – were paper-thin. And Plant, normally such an emotive singer, seemed detached on nonsensically titled songs such as Hip To Hoo and Doo Doo A Do Do. But then Plant has always been his own man.