There are two things worth knowing about the 70s Canterbury scene. One is that many of its major players are not actually from Canterbury. The other is that there is/was no such thing as a 'Canterbury scene', according some of the people who were in it.
However, even those who say the scene never existed would agree that the tree from which the music blossomed was Wilde Flowers, which included all four original members of Caravan. Following branches from Wilde Flowers will lead you to just about every Canterbury scene band/artist of note.
You have Soft Machine, originally free-form experimentalists and psychedelic noodlers who developed into full-blown jazzers and were many rock fans' introduction to jazz via their album Third.
There's Steve Hillage's band Khan, whose solitary album Space Shanty is a relatively unknown jewel, with ideas ranging from the spacey to the hard rocking, and featuring some outstanding playing from Hillage and keyboard player Dave Stewart.
From there it's but a short hop to Stewart's post-Uriel keyboard-led trio Egg, who loved to blend a nice tune with a time signature that would make your head spin. Stewart later took his dizzying keyboard virtuosity to Hatfield And The North and National Health, both of whom blended Canterbury with jazz structures and produced music that was by turns emotive, jazzy, original, oddball and decidedly groovy.
Elsewhere you would just have to stop off at blond heartthrob Kevin Ayers. Apart from some evergreen songs, you could also rely on Ayers to deliver the maddest lyric imaginable with tremendous cool and complete sincerity.
You'd also come to Gong, the Anglo-French revolving-door collective of muso hippies whose line-ups included some seriously talented musicians and recorded music ranging from the unlistenable to the unmissable, from early psychedelic trip-outs to jazz rock with soul.
Look around a bit more off the beaten track and you'll also come across Henry Cow, Centipede, Gilgamesh, Delivery, Quiet Sun and many more, all of whom played a part in making the Canterbury scene such a rich, varied and, importantly, fun place to explore.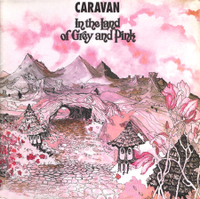 (opens in new tab)
Caravan - In The Land Of Grey And Pink (Deram, 1971) (opens in new tab)
Very probably the only great rock album that begins with a 'laughing' trombone, In The Land Of Grey And Pink is a pivotal album of 70s prog, from the Canterbury scene's de facto heads of state.
The old-school charm of Golf Girl and the melodic elegance of Winter Wine – the latter arguably the best 'short-course' track the band ever recorded – are Caravan signatures, while the (vinyl side-long) expansive, multi-faceted Nine Feet Underground is in a class of its own. This album effectively defines single-handedly the scene that it stands at the centre of.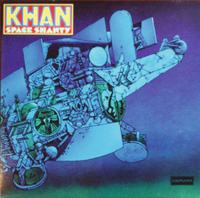 (opens in new tab)
Khan - Space Shanty (Deram, 1972) (opens in new tab)
Odd that this real gem of an album seems to have flown under the radar of all but Canterbury scene aficionados and serious 70s progheads for 40-odd years.
A four-piece headed by guitarist/vocalist Steve Hillage and keyboard player Dave Stewart, it's hardly surprising that those two's smart chops, and some wonderful interplay between them, are all over this rocky and very acomplished record, with Hillage's playing telegraphing that his guitar-hero status was in the post. There's real songwriting craft here too, with the multi-faceted Driving To Amsterdam the pick of a fine bunch.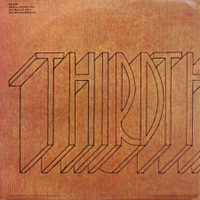 (opens in new tab)
Soft Machine - Third (CBS, 1970) (opens in new tab)
A bridge between the band's song-based early years and their 'proper' jazz years that followed, this mostly instrumental four-track double album might be a difficult listen for those who've grown up in a jazz-free zone. But if you can get past opener Facelift, which might at times sound like a cat chasing a rat over the organ keys, the rest should be a doddle.
The with-vocals The Moon In June is deceptively rocky, and the outstanding Slightly All The Time includes a riff-driven middle section followed by one of the most beautiful melodies you'll ever hear.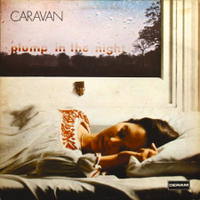 (opens in new tab)
Caravan - For Girls Who Grow Plump In The Night (Deram, 1973) (opens in new tab)
The departure of bassist/vocalist Richard Sinclair and the arrival of viola player Geoffrey Richardson (and bassist John G Perry) gave Caravan a different sound and new options.
Pye Hastings's vocals and the return of Hammond player Dave Sinclair meant that much of the band's signature sound returned following the more jazz-flavoured departure that was the Waterloo Lily album, and Memory Lain, Hugh/Headloss and the 10-minute closer L'Auberge du Sanglier… are among the band's best tracks.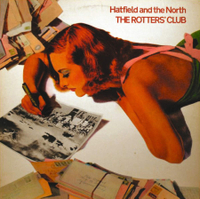 (opens in new tab)
Hatfield And The North - The Rotters' Club (Deram, 1975) (opens in new tab)
Another Canterbury scene 'supergroup' of sorts – Dave Stewart (Egg, Khan), Richard Sinclair (Caravan) Phil Miller (Caravan, Matching Mole), Pip Pyle (Gong) – Hatfield And The North took whimsy, rock and jazz flavourings and blended them into something unique.
Whether it's the acrobatic instrumental interplay (Big John Wayne Socks Psychology On The Jaw) or the achingly melodic (Didn't Matter Anyway, Fitter Stoke Has A Bath), this album is the best example of the very distinctive prog-jazz strand of the Canterbury scene.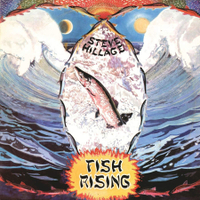 (opens in new tab)
Steve Hillage - Fish Rising (Virgin, 1975) (opens in new tab)
If you're getting the idea that the Canterbury scene is mostly about keyboard-based bands (and to a large degree it is), and you're hoping it includes a real six-string fix, here's a record that wipes the floor with plenty of revered so-called guitar-hero albums.
Surrounding himself with musical muscle from his previous band Gong plus Dave Stewart (him again), on this, his debut solo album, Hillage riffs and solos in wonderfully imaginative and stylish fashion on a mixture of rocky workouts and spacey atmospherics. For many guitar-hero fans this album will be a revelation.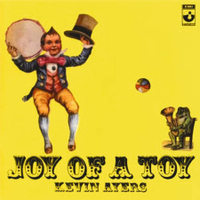 (opens in new tab)
Kevin Ayers - Joy Of A Toy (Harvest, 1969) (opens in new tab)
A member of Wilde Flowers and subsequently Soft Machine (for their first album only, before they went 'proper' jazz), as a solo artist Kevin Ayers recorded more than a dozen solo albums full of songs in various styles, which couldn't have been written by anyone else. Usually quirky, often whimsical, they were almost always enthralling.
Several of those albums could stake a claim to be his best, and his first, the marvellous Joy Of A Toy, with the vaguely haunting The Lady Rachel, the gently swaying Girl On A Swing and the jazz-flecked Song For Insane Times is a major contender.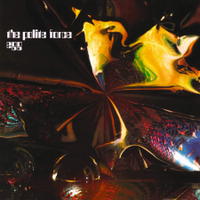 (opens in new tab)
Egg - The Polite Force (Deram, 1971) (opens in new tab)
It's that man Dave Stewart yet again. Listen to The Polite Force and you can't miss his idiosyncratic keyboard playing, here on another album that has relatively accessible prog-rock songs (fans of tricky time signatures form a queue) alongside more demanding (possibly migraine-inducing for anyone whose head only 'does' melody) experimental tracks.
Pick of the former is A Visit To Newport Hospital, its heavy fuzzed Hammond intro giving way to something you expect to hear on a Caravan 'best of' but for its toe-curling lyrics; the noise-work that is Boilk, on the other hand, will have some reaching for the Nurofen.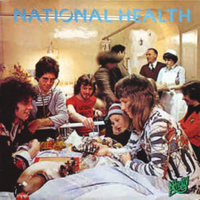 (opens in new tab)
National Health - National Health (Affinity, 1978) (opens in new tab)
If you dig Hatfield And The North, you'll probably dig National Health as well, the band comprising three quarters of the former plus future Whitesnake man Neil Murray (yes, really) on fretless bass, and thus also sharing a lot of musical DNA.
Keyboard player Dave Stewart and guitarist Phil Miller again knuckle down to plenty of high-flying, head-spinning instrumental excursions on this debut, there's some hugely impressive elaborate long-form songwriting, and the complex harmony 'vocalising' (singing without words) by Amanda Parsons on standout Tenemos Roads is truly delightful.
...and one to avoid
Why you can trust Louder Our expert reviewers spend hours testing and comparing products and services so you can choose the best for you. Find out more about how we test.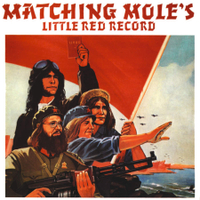 (opens in new tab)
Matching Mole - Matching Mole's Little Red Record (CBS, 1972) (opens in new tab)
Not so much one to avoid as one to approach with caution, and in truth not a bad record at all, as you would expect from a band that includes Phil Miller and Robert Wyatt.
Many of the albums here can legitimately be said to be an aquired taste, but Matching Mole's Little Red Record, mixing spoken-word passages and instrumental flights of fancy, is more of an aquired taste than most of them. Dip a toe into the Canterbury pond via this album and decide you like it, though, and you'll soon find yourself kit off, goggles on and doing a forward somersault with pike into the deep end.