Trusting your instincts, and those of the people around you, was always a big part of Sire Records founder Seymour Stein's professional code. In 1975, music journalists Lisa Robinson and Danny Fields tipped him off to a new band wowing punters in New York. Bed-ridden with a flu bug, Stein sent his wife Linda to CBGB instead. So enthused was she by what she saw, Stein booked the band into the studio the next day and signed them to Sire. And the Ramones began their journey into legend.
Stein founded Sire Productions in 1966 with songwriter/producer Richard Gottehrer. Their first signing was local NY combo Chain Reaction, whose singer Steven Tallarico would later find fame with Aerosmith as Steven Tyler. Stein and Gottehrer began as licensees, introducing underground UK and European bands, including Barclay James Harvest, Tomorrow and Focus, to the US market.
But it wasn't until the mid-70s that Sire morphed into a standalone independent label, just as the CBGB scene started to explode. Believing the term 'punk' to be potentially damaging to sales figures, Stein instigated a 'Don't Call It Punk' campaign, encouraging DJs to adopt the user-friendly moniker 'new wave'. Besides the Ramones, among the key names he signed were Talking Heads, Dead Boys and The Undertones.
The 80s found Stein handling US releases for The Smiths, Depeche Mode and The Cure, as well as signing his most successful artist, Madonna, while laid up in hospital recovering from a heart infection. Madonna's revenue stream in turn funded 90s releases by Dinosaur Jr., Belly and Ministry.
As part of his long association with Warner Bros, Stein was appointed president of Elektra Records in 1995, and Sire continued to operate as an imprint of Warners. Stein departed the label in 2018, after 51 years service. He died in 2023.
"Seymour was so smart to know that with good artists, you need to get out of the way and let them do their thing," said Tina Weymouth, who recorded for Sire with Talking Heads and Tom Tom Club.
Similarly, the late Tommy Ramone once told Billboard: "One of the most important things that Seymour did for the Ramones was that he didn't drop us. Seymour saw there was more to the Ramones than just record sales. He stood by us, and that was really important."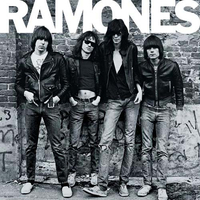 No guitar solos. Lyrics about sex, violence and going to gigs. Fourteen songs decanted in less than half an hour. Released 40 years ago this February, Da Brudders' roaring debut serving as punk's definitive early statement.
Recorded for just over $6,000, the album was a minimalist triumph, led by Johnny Ramone's furious guitar and Joey Ramone's sulky yelp. Blitzkrieg Bop introduced their stomping 'Hey! Ho! Let's go!' refrain, while Judy Is A Punk and Now I Wanna Sniff Some Glue dragged 50s rock'n'roll into a post-New York Dolls alley. This hot streak continued across its three successors: Leave Home, Rocket To Russia and Road To Ruin.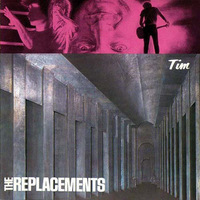 The last album to feature their classic line-up (guitarist Bob Stinson was ousted a year later), Tim was The Replacements at their ruckish best.
Produced by Tommy Ramone, it's weighted between post-punk thrash and acoustic self-analysis; the acuity of Paul Westerberg's songs matched by his gift for a great melody. Big Star mainman Alex Chilton stops by for a cameo vocal on Left Of The Dial, which references The Replacements' status as US college radio heroes. Another highlight is Bastards Of Young, whose MTV success was soon soured by the band's potty-mouthed appearance on Saturday Night Live.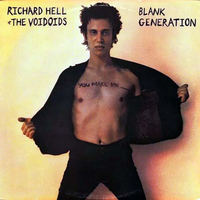 Richard Hell & The Voidoids: Blank Generation (1977)
Richard Hell had already been booted out of Television and The Heartbreakers by the time he resurfaced as head of the Voidoids. It proved to be third time lucky, as the bassist/frontman – assisted by guitarists Ivan Julian and Robert Quine – tore through this debut like the nihilist Rimbaud he aspired to be.
Written while still in Television, the title track would serve as both his calling card and a rousing anthem for the year-zero punk movement. Other standouts included Love Comes In Spurts and Betrayal Takes Two, both of which are as fiercely incisive as anything New York threw up in the 70s.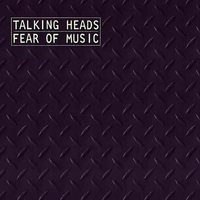 Talking Heads: Fear Of Music (1979)
On the Heads' third LP, David Byrne found a perfect foil in producer Brian Eno, who helped craft a soundscape of tribal rhythms, electronic treatments and dense art rock. Based on a phonetic poem by noted Dadaist Hugo Ball, Eno co-write I Zimbra is a white funk masterpiece featuring a guest appearance by guitarist Robert Fripp.
Byrne's neuroses, meanwhile, are pressed deep into the urban menace of Cities and Memories Can't Wait. The album's most enduring song is Life During Wartime, which finds its protagonist holed up in a post-apocalyptic world, living in a cemetery and surviving on peanut butter.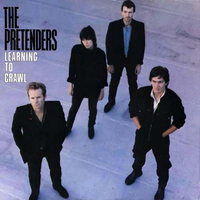 The Pretenders: Learning To Crawl (1984)
Named in honour of Chrissie Hynde's baby daughter Natalie, The Pretenders' third album also alluded to their tentative new beginnings. Three years had passed since Pretenders II, during which time guitarist James Honeyman-Scott and bassist Pete Farndon had died of drug overdoses.
Hynde and drummer Martin Chambers regrouped with Robbie McIntosh and Malcolm Foster, creating an album of sharp hooks and self-reflexive lyrics. My City Was Gone and Middle Of The Road address Hynde's place in the world as a thirty-something mother, while Back On The Chain Gang and 2000 Miles both became sizeable Top 20 hits.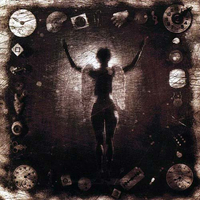 Subtitled The Way To Succeed And The Way To Suck Eggs, Ministry's finest hour saw Al Jourgensen and Paul Barker unite the worlds of metal and industrial rock. The centrepiece is MTV favourite Jesus Built My Hotrod, in which psychobilly beats and film samples (Wise Blood, Blue Velvet) are overlaid with the gonzoid ramblings of Butthole Surfers' Gibby Haynes.
The sound is punishing: from N.W.O.'s call-to-revolution, to Just One Fix with spoken vocal from beat avatar William Burroughs. Its most scarifying moment, though, is still the epic Scarecrow, which thuds along like some terrible agent of Armageddon.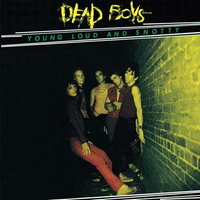 Dead Boys: Young Loud And Snotty (1977)
The Dead Boys shared origins with Cleveland's Pere Ubu, both bands emerging from avant-rock outfit Rocket From The Tombs. But whereas Pere Ubu pursued all things experimental, the Dead Boys relocated to New York and refashioned themselves as sweary punks. No one embodied this aesthetic more than Stiv Bators, an electrifying frontman with a mewling voice and anything-goes credo.
This debut LP may be a little uneven, but the highlights more than compensate. Chief among them are Rocket From The Tombs' Sonic Reducer, re-imagined as a howling garage classic, and Ain't Nothin' To Do, a blasted ode to boredom.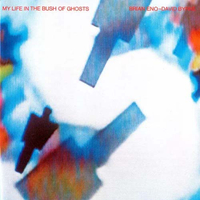 Brian Eno And David Byrne: My Life In The Bush Of Ghosts (1981)
Eno's production work with Talking Heads fostered this creative offshoot. Taking its title from a 1954 novel by Nigerian writer Amos Tutuola, Eno and Byrne created an eclectic fusion of found sounds, electronic ambience and outré rock.
Eno called it "a vision of a psychedelic Africa". One of its most striking features is the wholesale use of samples, drawn from such disparate sources as radio evangelists, Arabic singers and, on The Jezebel Spirit, a New York exorcism. Those of a more rockist persuasion, meanwhile, were sated by the majestic America Is Waiting.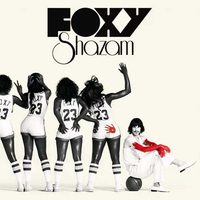 Foxy Shazam: Foxy Shazam (2010)
Led by 70s throwback Eric Nally, a man whose looks suggest a furtive dalliance between Freddie Mercury and 70s footballer Steve Heighway, Ohio's Foxy Shazam set about reclaiming rock as flamboyant theatre.
This third album exudes the pop-metal bombast of Queen, with Nally sounding like a petulant relation to Sparks' Russell Mael. Horns and fat guitar riffs abound, and special mention must go to pianist Sky White. Count Me Out and Unstoppable are soaring anthems; Wanna-Be Angel is big enough to make Jim Steinman's creations sound positively lo-fi. The whole package is so unashamedly OTT you can't help but love it.
...and one to avoid
You can trust Louder Our experienced team has worked for some of the biggest brands in music. From testing headphones to reviewing albums, our experts aim to create reviews you can trust. Find out more about how we review.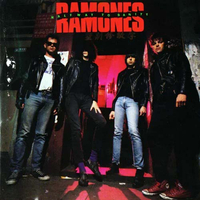 Ramones: Halfway To Sanity (1987)
You might want to steer clear of a number of Sire's lesser releases, most prominent among them being Telex's Looking For St. Tropez (1979), Lovebubble's Book Of Love (1993) and The Judybats' Full-Empty (1994).
The Ramones' later years don't exactly make for happy listening either. By tenth album Halfway To Sanity, and despite a guest cameo by Debbie Harry (Go Lil' Camaro Go), the formula had more or less blown itself out. Despite boasting three original members – Joey, Johnny and Dee Dee – it's the sound of a band increasingly devoid of ideas. Sire clearly thought so too, allowing them to leave the label after 1989's aptly titled follow-up, Brain Drain.