The two words that we most associate with Peter Frampton are 'comes alive'. And he really is one of those artists who is at their best playing in front of an audience. Among his diverse, decades-spanning discography, it's two double live albums – one with Humble Pie, one solo – that truly capture his artistry. "I've always gone on stage at the top of my game," he says. "Or tried to."
Born in 1950, Frampton was something of a child prodigy, soaking up everything from Buddy Holly to Chet Atkins to Kenny Burrell. He taught himself to play guitar when he was eight, and played his first professional gigs when he was just 13. By the time he was 16 he was writing his own songs and performing as frontman with The Herd on Top Of The Pops. He never looked back. "For me it was always a learning curve. And I'm still on it," Frampton says.
Over the years ahead his course load included Humble Pie and Steve Marriott, sessions with George Harrison and Harry Nilsson, nearly becoming a Rolling Stone, touring as David Bowie's guitarist, stardom, near-obscurity, and of course Frampton Comes Alive!, that iconic emblem of 70s rock and still one of the biggest-selling records of all-time. Frampton modestly admits that he thought of the studio records leading up to it as a kind of apprenticeship. "I was learning how to sing properly," he says. "I was becoming more relaxed and creative as a songwriter."
But no matter where he was in his musical journey, Frampton was always eminently listenable. Reflective ballads like Lines On My Face, flat-out rockers like Breaking All The Rules, showy instrumentals such as Boot It Up… Drop the needle anywhere in his catalogue and you'll find something that will grab you. Of the 18 studio albums he's released, only one of them doesn't quite measure up – and even he would agree.
In 2017, Frampton was diagnosed with inclusion body myositis, a progressive degenerative disorder that weakens the legs, arms and, more worrying for a guitarist, the wrists and fingers. Although he concluded a farewell tour in 2022, he has already done several shows and guest appearances this year. So maybe goodbyes don't mean forever.
"It's starting to affect my hands, but not enough yet," Frampton says of the disease. "I can still play a good lick."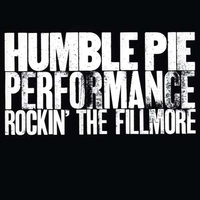 Humble Pie - Performance: Rockin' The Fillmore (A&M, 1971)
'I want you to love me till the hair stands on my head!' Steve Marriott screams on Four Day Creep, kicking off one of rock's most electrifying live albums. Marriott's raw charisma is complemented perfectly by Peter Frampton's refined melodicism throughout, swinging from roof-raising riffs (I Don't Need No Doctor) to 20-minute guitar reveries (I Walk On Gilded Splinters).
For more of a good thing, a four-disc box set version was released in 2013. Of Performance…, Frampton told me: "Steve was at a hundred and fifty per cent and I had to match it. That's why we were such a fiery band on stage."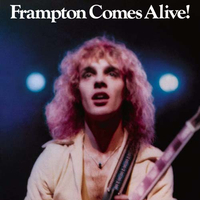 Peter Frampton - Frampton Comes Alive! (A&M, 1976)
Years of non-stop touring had built both a fiercely loyal following and an ultra-tight stage show for Frampton. Add to this a well-paced set-list of romantic hits like Wind Of Change and Baby, I Love Your Way, plus guitarshredding jams like I Wanna Go To The Sun and Do You Feel Like We Do? and you have the perfect platform for his lift-off to stardom.
The controlled fire of his lead guitar playing, his clear, soulful voice, accessible songwriting, and of course the talkbox. It's all here. "Do you feel like we do?" Frampton and his Gibson Black Beauty ask. Then and now, the answer is a resounding "Yes!"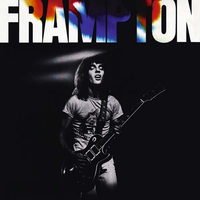 Peter Frampton - Frampton (A&M, 1975)
The three albums that Frampton made in rapid succession between 1972-74 were pleasant, if a bit undistinguished. "It was my discovery period," he said. He found his voice on this one, and that voice had many colours.
Smart, Motown-style pop (Show Me The Way), insistent rockers (I'll Give You Money), Djangoesque flights (Fanfare), Valentine come-ons (Baby, I Love Your Way) and folky instrumentals (Penny For Your Thoughts). Thanks to Frampton's unfussy vocals and tasteful guitar playing, it all hangs together perfectly. This was his first album to crack the Top 40, and the one that presaged the fireworks ahead.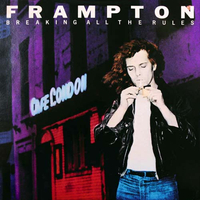 Peter Frampton - Breaking All The Rules (A&M, 1981)
The front cover pic of a leather-jacketed Frampton lighting a cigarette against a nightscape conveys the vibe within – hard-edged urban rock.
Frampton's seventh album comes charging out of the gate with the riff-driven Dig What I Say, I Don't Want To Let You Go and Rise Up. The tempo slows briefly for two ballads – Going To L.A. and Lost A Part Of You – then gets back to the mission at hand. The title track, a seven-minute anthem with a goosebump chorus ('We are the young ones crying out') that is pure serotonin, is surely the greatest miss of Frampton's career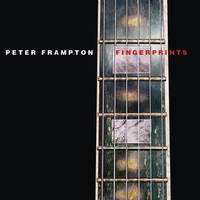 Peter Frampton - Fingerprints (A&M, 2006)
Before his solo career, Frampton was a hot session guitarist, working with George Harrison, Jerry Lee Lewis, Donovan and others. His versatility finds its full flowering on this all-instrumental collection. Boot It Up sears like a jazz-fusion nod to Jeff Beck. Float embraces Chet Atkins-style country. My Cup of Tea pairs him with Hank Marvin for a moody duet.
But the standout is Cornerstones, with his singing leads bolstered by a rhythm section of a reunited Charlie Watts and Bill Wyman. Of this Grammy-winning album, Frampton said: "It changed people's perception of me back to how it was in my early solo days."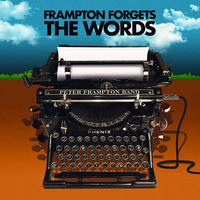 Peter Frampton - Frampton Forgets The Words (UM-E, 2021)
This cleverly titled instrumental covers album is Frampton's defiant response to the news of his IBM diagnosis. Whether ripping into Lenny Kravitz's Are You Gonna Go My Way, working the wah-wah on a funky take of Sly Stone's If You Want Me To Stay, sailing on the celestial seas of David Bowie's Loving The Alien or interpreting Radiohead's Reckoner with flamenco flair, he plays with soul, finesse and an unerring sense of which notes to include and which to leave out.
This album is a late-period gem, and one that will hopefully point the way forward to more studio work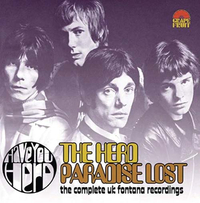 The Herd - Paradise Lost: The Complete UK Fontana Recordings (Cherry Red, 2011)
Frampton was a precocious 16-year-old when he joined The Herd. Sure, he was a cute pin-up pop star, but there were already intriguing hints of his curiosity and deep talent. Especially on the songs he wrote. On Your Own is an organ-drenched bluesy warning to the woman who's about to leave him, with Frampton's vocal channelling his hero Ray Charles.
Impressions Of Oliver is a groovy jazz breakbeat instrumental, with Frampton weaving Wes Montgomery-style octaves through blaring brass. Elsewhere, it's high-caliber tuneful pop. A forgotten contender in the 60s catalogue of UK bands.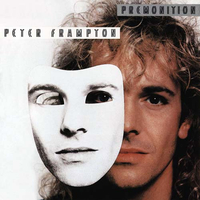 Peter Frampton - Premonition (Virgin, 1986)
Ten years after Comes Alive!, Frampton was trying to stay relevant in the glossy 80s landscape of drum machines and synth-pop. While this album does sound dated (orchestral slams are so '86), there are some memorable songs here.
The skyscraping power ballad Hiding From A Heartache, the hooky, shoulda-been-a-hit Into View and the standout rocker Know So Well, powered by some of Frampton's most unhinged lead guitar playing ever. The guitar textures and tones on this album caught the ear of Frampton's old school chum David Bowie, who promptly hired him to play on his Glass Spider tour in 1987.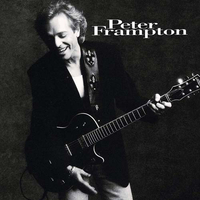 Peter Frampton - Peter Frampton (Relativity, 1994)
In 1991, just months before his former Humble Pie bandmate Steve Marriott's death, he and Frampton had started working on an album together. The inclusion here of one of those lost tracks, the northern soul-flavored vocal duet Out Of The Blue, alone makes this album worth the price of admission.
In tribute to his friend, Frampton reconnects with the Humble Pie spirit on solid tracks such as Off The Hook, Day In The Sun, You and Shelter Through The Night. Other highlights are the delicate acoustic instrumental Young Island, and the catchy Can't Take That Away, co-written with Journey's keyboard player Jonathan Cain.
...and one to avoid
You can trust Louder Our experienced team has worked for some of the biggest brands in music. From testing headphones to reviewing albums, our experts aim to create reviews you can trust. Find out more about how we review.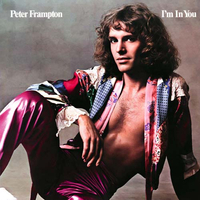 Peter Frampton - I'm In You (A&M, 1977)
In my 2022 interview for Classic Rock, I asked Frampton if there's anything he would have changed about his career. He said: "I never would've put out I'm In You." A rush-job attempt to capitalise on the success of Comes Alive!, it re-framed him as a soft-focus balladeer.
To be fair, the album has its moments, like the supple slide guitar licks on Won't You Be My Friend?, the cover of Stevie Wonder's Signed, Sealed, Delivered, and then Stevie himself guesting on harmonica on the island-flavoured Rocky's Hot Club. But I'm In You is mostly the sound of an artist being pressured and boxed in by his own fame.