While most of his peers softened into water-treading middle-age, David Bowie's view on art was that it was almost worth drowning for.
"If you feel safe in the area that you're working in, you're not working in the right area," he once advised. "Always go a little further into the water than you feel you're capable of being in. Go a little bit out of your depth. And when you don't feel that your feet are quite touching the bottom, you're just about at the right place to do something exciting."
It was a soundbite that Bowie lived by, right from the start. Flying in the face of that overused 'chameleon' tag, after the release of his first batch of singles in 1966, the young songwriter forced the background to blend in with him. Then, invariably, once it did, he shed his musical skin and set out in search of fresh inspiration.
Across his career, we watched Bowie repeat this thrilling pattern countless times, right up until the release of Blackstar in 2016, which he recorded with long-time producer Tony Visconti and a troupe of previously unheralded New York jazzers. The catalogue he leaves behind is, quite simply, one of the boldest in rock 'n' roll.
When young rock bands cite their 'experimental' new album, it typically means they've learnt a new chord. Bowie's interpretation of the word was a bonfire of the old ways. When he reinvented himself, everything that went before was scattered to the winds.
The musical direction might flip from crunching glam to breezy plastic soul. The production might trade sumptuous for scabrous. The persona could leap from visiting spaceman (aka Ziggy Stardust) to emaciated sieg-heiling provocateur (the Thin White Duke). Even Bowie's musicians – always a vital strand of each new era – had little job security, as the artist hired and fired according to his muse.
Bowie's flair for reinvention made him both irresistible and inconsistent. He ditched genres and collaborators when it seemed there was more gas in the tank. He hung around longer than we'd have liked in dubious territories like electronica and dance. Now and then, his skin-shedding seemed contrived – and during his final quarter-century there's a case he missed the target more than he hit it.
And yet, as he proved with 2002's excellent Heathen, with 2013's The Next Day and with Blackstar, you discounted David Bowie at your peril. While most bands settled into their groove, he refused to be tied down: one of the few marquee artists who shocked, innovated and kicked out against familiarity, right until the end.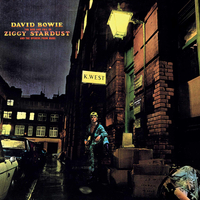 (opens in new tab)
The Rise And Fall Of Ziggy Stardust And The Spiders From Mars (RCA, 1972) (opens in new tab)
Tantalisingly, the reverse sleeve advised us that Bowie's career peak was 'To Be Played At Maximum Volume', and these songs deserved nothing less. Right at the sweet-spot between experimentation and cracking-good tunes, this loose concept album felt like a trip, from the impending doom of Five Years to the agonised Rock 'N' Roll Suicide.
Unlike most concept albums, though, the abundance of pop hooks meant songs like Starman sounded just as good heard in snatches on the radio. While Bowie would never be better, you could argue the album belongs equally to guitarist Mick Ronson: listen to the outro of Moonage Daydream, fall to your knees and give praise.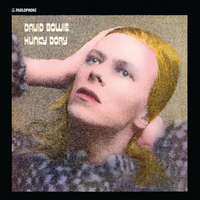 (opens in new tab)
Hunky Dory (RCA, 1971) (opens in new tab)
Hunky Dory is pure gold. It's the one floating Bowie fans reach for, and understandably so. Why, after all, would you choose to slog through the atonal nether regions of Tin Machine II when you could bask in the soul-warming sunshine that beams from Changes and Fill Your Heart? Why soldier through Earthling when you could swoon to the grandiloquent Life On Mars?
Stick a pin in even Bowie's superior later records and you'll find a dud or two. But the songs gathered on Hunky Dory never drop the ball. It's the one Bowie album capable of giving Ziggy Stardust a bloody nose, and the only era-defining record that also sounds great at barbecues.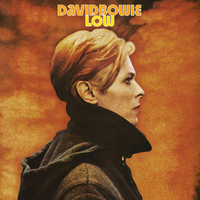 (opens in new tab)
Low (RCA, 1977) (opens in new tab)
Introducing the Berlin trilogy, Low is as fractured and inconstant as Bowie's headspace at the time – although in the case of the music, this should be taken as a compliment. Written as he clawed back from the coke blizzard of the Station To Station era, this 1977 masterpiece saw Bowie lock in with Brian Eno to craft an off-kilter tapestry of sound, roaming from caustic post-punk tracks like What In The World, to nuclear-winter instrumental soundscapes (Warszawa).
Aside from instant pleasers like Sound And Vision and Speed Of Life, Low has rarely troubled jukeboxes over the years, but you could argue that it's amongst his bravest work, without being laughed out of the pub.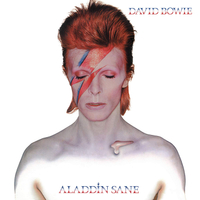 (opens in new tab)
Aladdin Sane (RCA, 1973) (opens in new tab)
Following the springboard of the previous year's Ziggy Stardust, Bowie was a paid-up megastar. As such, much of this sequel was penned as he watched America whip past the windows of the tourbus.
In lesser hands, the circumstances might have resulted in a transitional work, but Aladdin Sane felt like anything but a dashed-off postcard, offering a run of gems from Ziggy Stardust-esque rockers (The Jean Genie) to flesh-creeping anti-ballads (Lady Grinning Soul), from blues-rooted shuffles (Panic In Detroit) to blue-eyed pop (Drive-In Saturday). Towering above it all is opener Watch That Man, whose build-back-up outro might be the most exciting sound Bowie ever made.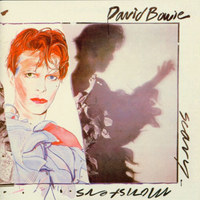 (opens in new tab)
Scary Monsters (And Super Creeps) (RCA, 1980) (opens in new tab)
The Berlin trilogy's legacy was critical acclaim and falling sales, but Bowie started the new decade with a record that hit UK#1 without budging an inch on his vision. Bolstered by the spidery lines of King Crimson's Robert Fripp and a guest spot from Pete Townshend on Because You're Young, Scary Monsters' three greatest moments came from Bowie alone: Ashes To Ashes, Fashion and Teenage Wildlife remain deathless four decades later.
The songwriter's commercial renaissance would ramp up with Let's Dance in 1983, but some would say Scary Monsters is his last properly great album.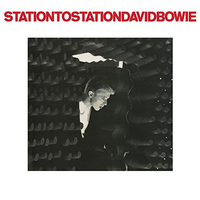 (opens in new tab)
Station To Station (RCA, 1976) (opens in new tab)
Bowie's herculean mid-'70s drug intake meant he claimed not to remember making Station To Station. For anyone less addled, this 1976 benchmark ranks amongst his most memorable albums.
Comprising six lengthy tracks whose raw emotions hold up a mirror to Bowie's mindset (at this point, he was trading as the problematic Thin White Duke), Station was a marked fork left from the rug-cutting soul of Young Americans, and implied the electronic leanings that the Berlin trilogy would soon explore. For instant gratification, it has to be Golden Years, but the album demands headphones and full focus.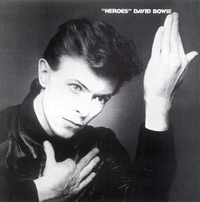 (opens in new tab)
"Heroes" (RCA, 1977) (opens in new tab)
Bowie made following up Low look easy, speedily delivering his second Berlin-inspired album, recorded at the city's Hansa Studio. "Heroes" has DNA in common with its predecessor (notably on austere instrumentals like Sense Of Doubt and Neuköln).
But there's more light creeping beneath the curtain here, from the title track's glorious defiance to the barrel-house stomp of Beauty And The Beast. It's also noteworthy for the envelope-pushing guitar parts of Robert Fripp (reportedly recorded in a single day, despite the King Crimson man having never heard the songs before).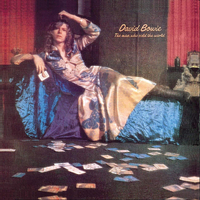 (opens in new tab)
The Man Who Sold The World (RCA, 1971) (opens in new tab)
The first hints of Mick Ronson's foil potential came on this '71 gem, which binned off Bowie's folk-pop sensibilities and set him on the path to rock stardom proper.
While not as front-to-back brilliant as the '70s work that came later, there's not much wrong with the primitive punch of Black Country Rock and the intro of The Width Of A Circle. Elsewhere, the riffs of She Shook Me Cold pointed the signpost to heavy metal, while the hypnotic and unsettling title track deserves better than to live in the shadow of Nirvana's Unplugged version.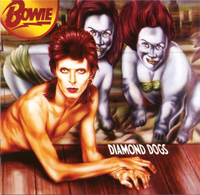 (opens in new tab)
Diamond Dogs (RCA, 1974) (opens in new tab)
When Bowie was denied permission to stage a theatre production based on George Orwell's 1984, the redundant songs ended up onto the flipside of Diamond Dogs instead.
Those cut-and-paste roots led to a loose concept album that vaguely riffs on a vision of a decaying future, but it works, thanks to some of Bowie's toughest songs, taking in the full-throttle title track and the trashy cyclical riffing of Rebel Rebel. We were all missing Ziggy a little too much to pet this pooch properly at the time, but Diamond Dogs deserves to viewed as very much its own animal.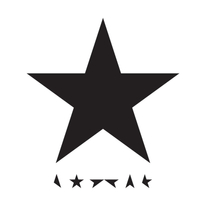 (opens in new tab)
Blackstar (ISO/Columbia, 2016) (opens in new tab)
Much of Bowie's output in his final quarter-century paid lip service to his avant-garde leanings while largely sticking within fairly straight indie-rock parameters. Blackstar went much deeper, marking his most adventurous and uncompromising set since his iconic run of Eno collaborations.
Even more than 2013's 'comeback' album The Next Day, these seven songs suggested the sounds inside his head were in sync with long-standing soul brother Scott Walker, though thankfully he remained on closer terms with old-fashioned melody and emotion. It was the twist in the tail we'd hoped for.