When Johnny Cash was once asked which subjects he most liked to sing about, he rattled off a long list that included "horses, railroads, rambling, damnation, salvation, work, whisky, murder, war, prison, humour, rebellion, heartbreak, rowdiness, love, family and God".
In short, he liked to sing about life. From the light to the dark, the sacred to the profane, Cash's songbook is all-embracing. And what makes it continue to resonate is not only the quality of the material, but also the voice that delivers it: deep, craggy, passionate. It's the link between Woody Guthrie and Bruce Springsteen. It has a folk singer's directness, a preacher's fervour and a rocker's attitude. And although the voice suggests an epic hero, there's always that little quaver at its centre to let us know that Cash is human.
Born to sharecropper parents in 1932 in Arkansas, Cash (christened J. R. when his parents couldn't agree on a first or middle name) worked in the cotton fields as a boy, dreaming along with radio broadcasts of the Grand Ole Opry on Saturday nights. By the age of 12 he was playing guitar and writing songs. In 1955 he signed to Sun Records (where Elvis Presley made his first recordings).
Through his early career, he struggled with the twin demons of booze and pills (erratic behaviour got him banned from the Opry in 1965). As he later said: "Sometimes I am two people. Johnny's the nice one, Cash causes all the trouble. They fight."
The love of June Carter helped rescue him from excess, and after their marriage in 1968, they were inseparable. As country's biggest star and the host of his own TV show, Cash was fearless in his career choices, crossing stylistic borders, collaborating with Bob Dylan and Louis Armstrong, performing in prisons, speaking out for the rights of Native Americans. Along the way, he sold in excess of 90 million albums and became the only artist to be inducted into the Country, Rock And Roll and Songwriters Halls Of Fame.
As for his nickname The Man In Black, he once sang: 'I wear the black for the poor and the beaten down, livin' in the hopeless, hungry side of town/I wear it for the prisoner who has long paid for his crime, but is there because he's a victim of the times.'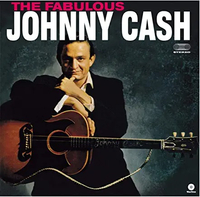 (opens in new tab)
The Fabulous Johnny Cash (Columbia, 1959) (opens in new tab)
The deep-chested voice. The spare accompaniment that rolls like a train. The haunted man torn between light and dark. All the Cash trademarks are here on his debut for Columbia. It's only 29 minutes long, but there's no filler.
The themes of hard living and heartache provide blueprints for generations of country, folk and rock. And in the self-written Frankie's Man Johnny and the classic Don't Take Your Guns To Town, Cash is already displaying the full strength of his storytelling gifts. Nearly 60 years on, it's a record that still crackles with emotional power.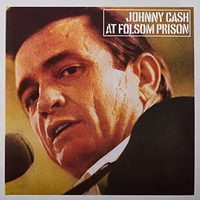 (opens in new tab)
At Folsom Prison (Columbia, 1971) (opens in new tab)
The real jailhouse rock. Cash had been performing in prisons for 10 years, but this 1968 show captured him at his rawest, singing of crime, troubled conscience and life behind bars. His connection with the inmates is electric, especially on rap-sheet rockers Cocaine Blues, 25 Minutes To Go (Cash's unhinged vocal foreshadows punk) and Dark As A Dungeon.
It's a total communion, artist and audience living the songs together. To break the intensity, Cash interjects funny asides such as: "This is being recorded for an album, so I can't say 'hell' or 'shit' or anything like that."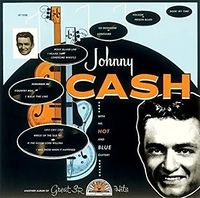 (opens in new tab)
With His Hot And Blue Guitar (Sun, 1957) (opens in new tab)
This was the first LP that Sun Records released. As a forecast for a long career, look no further than the four hits that put Cash on the radio and in jukeboxes: I Walk The Line, Cry, Cry, Cry, So Doggone Lonesome and Folsom Prison Blues.
But even though it's a jewel in Sun's crown, this album stands apart from the rockabilly rave-ups of labelmates Elvis and Jerry Lee. It's more hillbilly, more rural, but still bristling with fierce conviction and energy. And Elvis or Jerry Lee would never have sung: 'I shot a man in Reno just to watch him die.'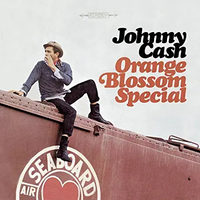 (opens in new tab)
Orange Blossom Special (Columbia, 1965) (opens in new tab)
1965 was the year that Cash and Dylan became collaborators, and this album plays like a tribute to Bob. Covering Dylan, Cash makes It Ain't Me, Babe and Don't Think Twice, It's All Right his own, while embracing the acoustic guitar/harmonica (the latter provided by Charlie McCoy) folk-singer stance.
He turns the title song into a country standard with a landmark vocal performance (dig the moment he sings: 'I don't care if I do die'). It also marks his first duet with June Carter. A riveting, cohesive album from start to finish.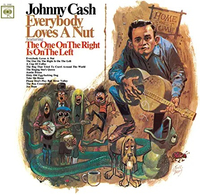 (opens in new tab)
Everybody Loves A Nut (Columbia, 1966) (opens in new tab)
Johnny Cash doing novelty songs? Yes, behind the sombre facade was a wacky sense of humour.
The still timely The One On The Right Is On The Left jabs at musicians who air political views in their songs; The Singing Star's Queen tweaks the ladykiller reputation of Cash's pal Waylon Jennings; Dirty Old Egg Sucking Dog follows a thieving hound; and Boa Constrictor makes being 'swallered' by a snake into a series of one-liners ('Oh fiddle, he's up to my middle'). The album artwork is by the great Mad magazine illustrator Jack Davis.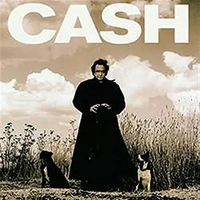 (opens in new tab)
American Recordings (American, 1994) (opens in new tab)
Sun Records founder Sam Phillips had it right early on: Cash's voice sounds best when complemented by stripped-down arrangements. So when Def Jam's Rick Rubin (opens in new tab) signed the Nashville cast-off in the early 90s, he put two mics in front of him, stood back and hit 'Record'.
The resulting guitar-vocal collection of Cash's own songs and eclectic covers (Leonard Cohen (opens in new tab)'s Bird On A Wire, Nick Lowe's The Beast In Me and Glenn Danzig's Thirteen) is a compelling audio-vérité portrait, the first in a series of five releases over 10 years.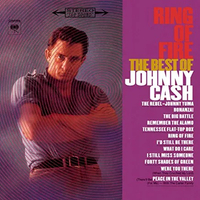 (opens in new tab)
Ring Of Fire: The Best Of Johnny Cash (Columbia, 1963) (opens in new tab)
Normally, a Best Of might be considered a shortcut, but this one collects several key singles and EP tracks that hadn't appeared on an album proper. Among them is the mariachi-flavoured Ring Of Fire, co-written by Johnny's future wife June Carter in the middle of their illicit affair.
The twangy What Do I Care and I Still Miss Someone are both standards, and Forty Shades Of Green, his ode to Ireland, should be. The forgotten gem here is the Cash-written Tennessee Flat Top Box, a perfect song that unfolds like an alternative Johnny B. Goode.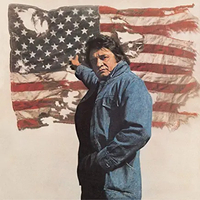 (opens in new tab)
Ragged Old Flag (Columbia, 1974) (opens in new tab)
There's a fine line between patriotism and jingoism. Modern country music is full of the latter. But this concept album of Cash originals, released during the Watergate trials, strikes a balance.
After the opening recitation, which honours a flag that's 'been through the fire before', Cash sings odes to American values such as hard work (King Of The Hill), religion (Pie In The Sky) and family (I'm A Worried Man), while questioning topical issues including pollution (Don't Go Near The Water) and criminal justice (Please Don't Let Me Out). The backing (with Carl Perkins on lead guitar) recalls Cash's best sides at Sun.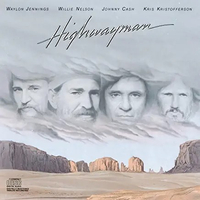 (opens in new tab)
Highwaymen (Columbia, 1986) (opens in new tab)
You have to sidestep the 80s-era production touches, but it's worth it to hear Cash singing with fellow titans Willie Nelson, Waylon Jennings and Kris Kristofferson. Jim Webb's title song is a masterpiece about reincarnation, and listen for the Captain Kirk moment when Cash enters on: 'I fly a starship across the universe divide.'
Other album highlights are the rockabilly bop of Big River and affecting covers of Guy Clark's Desperados Waiting For A Train and Bob Seger's Against The Wind. The idea of legends hanging out and having fun became the template for supergroups such as the Traveling Wilburys.
And one to avoid...
Why you can trust Louder Our expert reviewers spend hours testing and comparing products and services so you can choose the best for you. Find out more about how we test.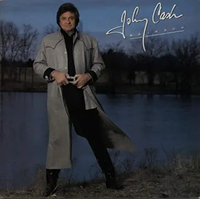 (opens in new tab)
Rainbow (Columbia, 1985) (opens in new tab)
The title alone tells you something's amiss. The early 1980s in Nashville was a time of goopy syrup being poured over country music. Cash tries gamely to fit in, but surrounding that voice with cheesy synths, chorus-y guitars and drum machines (unbelievably, the producer was Memphis soul man Chips Moman) is akin to colourising Citizen Kane.
Two decent tracks – I'm Leaving Now and Casey's Last Ride – can't counterbalance the cruise-ship balladry elsewhere. This album marked a rocky end to Cash's time at Columbia and was the spur to his eventual acoustic resurrection.