It's difficult to overstate Rick Rubin's influence on the modern era. MTV once called him "the most important producer of the last 20 years"; a 2007 poll in Time listed him among the 100 Most Influential People In The World.
Since co-founding Def Jam Records with Russell Simmons in 1984, Rubin has had a profound effect on the development of rap and metal. He's also known as someone with a gift for isolating and magnifying the qualities that make an artist special. Perhaps the most famous example was his extended collaboration with Johnny Cash from the 90s that produced some of the greatest work of the country icon's career.
"I don't know what makes someone hip," Rubin once stated. "The goal is artist achievement and the best work we can do with no limitations."
That approach has resulted in a dizzying number of projects, as remarkable for their quality as for the diversity. With a CV getting on for 200 albums now, the nine-times Grammy winner has produced albums for Metallica, the Beastie Boys, Slayer, Tom Petty, Rage Against The Machine, AC/DC, Donovan, Neil Diamond and Adele, to name but a few.
He first gatecrashed the mainstream in 1986, when he oversaw both the Beastie Boys' Licensed To Ill – an album that heralded the collision of white rap and metal – and Run DMC's Raising Hell. The latter was notable for producing the first crossover rap hit in the US, when Aerosmith joined the New Yorkers for a remake of their '77 hit Walk This Way.
In 1988 Rubin quit Def Jam and headed to Los Angeles, where he started up Def American Records. The emphasis this time was on metal. Among the first acts he signed were Danzig, Masters Of Reality, Wolfsbane and Slayer. When Def American became American Recordings in the early 90s, Rubin's first task was to resurrect the career of Johnny Cash, then in his 60s. The resulting albums returned Cash to the charts for the first time in 30 years.
Since then he's been co-head of Columbia Records, left Columbia Records, revvived American Recordings, worked with Linkin Park, U2, Green Day, Metallica and Bob Dylan, become synonymous with the Red Hot Chili Peppers' best work, and made a TV special with Paul McCartney.
He still insists his job "has very little to do with music. It has more to do with taste and culture and balance." All things considered, he's done pretty well.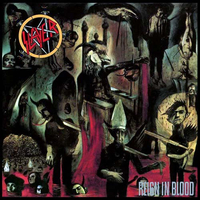 Slayer - Reign In Blood (Def Jam, 1986)
A cornerstone of the 80s US thrash scene, Slayer's third album was the beginning of the band's extended run with Rubin. By all accounts it was a learning curve for both parties.
Having made his name in the world of rap, the producer's first foray into metal saw him tighten up the band's sound, bringing the sparsity of hip-hop to Slayer's 100mph noise. The result was a 28-minute masterpiece, stripped of echo and fat, that bridged the worlds of speed metal and hardcore punk like no one had before. Even the band themselves were taken aback by the results. "Wow, you can hear everything!" remarked guitarist Kerry King.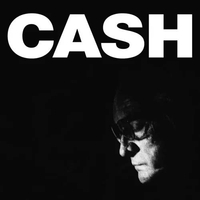 Johnny Cash - American IV: The Man Comes Around (American Recordings, 2002)
On the fourth and best of Rubin's albums with Cash, the ailing country legend covered songs by The Eagles, Ewan MacColl and Depeche Mode, among others. The standout was of Nine Inch Nails' Hurt. Its impact was heightened by a heartbreaking video, made seven months before his death, in which Cash addresses both his totemic past and his fading-health present.
The stripped arrangements and simple acoustics of the album highlight the stark beauty of Cash's broken voice. The affecting Give My Love To Rose, a tune he'd first recorded in the late 50s, earned Cash a Grammy.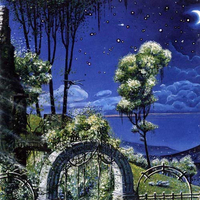 Masters Of Reality - Masters Of Reality (Def American, 1989)
The debut album from Chris Goss and co. is one of the less heralded gems in the Rubin canon. MOR's MO was a blues-pumping simmer with flashes of psychedelia, ominous doom-rock sustain and elliptical songs about public hangings, black spiders and wanton sex.
The Doors, Zeppelin and Cream all burrowed their way into the band's sound, with Rubin's production bathing things in the kind of glowing warmth that made you hanker for the golden era of classic rock. The Blue Garden was trippy progishness, while Domino and The Eyes Of Texas proved they could do heavy with real aplomb.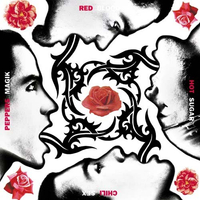 Red Hot Chili Peppers - Blood Sugar Sex Magik (Warner Bros, 1991)
In some disarray after 1989's patchy Mother's Milk, unsure where to go next and dissatisfied with EMI, the Chili Peppers opted for a new label and new producer.
Rubin took their messy sound into more melodic territory, lashing their humping bass lines to fat metal riffs and the crackling rhythms of hip-hop. Give It Away gave them a UK Top 10 hit, but it was singer Anthony Kiedis's Under The Bridge, written when he was surveying the fallout from drug addiction, that made the band huge in their US homeland. The album went on to sell more than 12 million copies worldwide.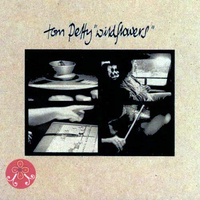 Tom Petty - Wildflowers (Warner Bros, 1994)
A Heartbreakers album in all but name. Petty's decision to credit his regular band as session players on it was apparently down to the Rubin effect. "Rick and I both wanted more freedom than to be strapped into five guys," he reasoned.
Petty has rarely been on finer form than on this, the first of three collaborations with the producer. Rubin's focused approach to these songs of salad days and self-doubt play to Petty's core strengths: erudite roots-rock charged with the raw thrill of the Stones and the delicacy of The Byrds. You Don't Know How It Feels was a major hit, and piano ballad Wake Up Time is equally memorable.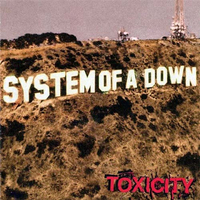 System Of A Down - Toxicity (American Recordings, 2001)
Rubin wisely reined in the more wayward elements of System Of A Down's debut for this invigorating follow‑up. Their trademark sound – angular riffs, prog-like rhythms, dense lyrics – were still in place, but now balanced by a keen sense of melody and a more structured sense of purpose.
At times vocalist Serj Tankian seems possessed by some fitful demonic sprite. Elsewhere there are heady parallels with Slayer and Rage Against The Machine. Chop Suey! and the title track dented the singles charts, while the album sold almost a quarter of a million copies in its first week alone.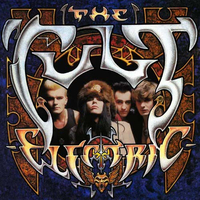 The Cult - Electric (Beggars Banquet, 1987)
So indebted to late-60s and 70s rock that you can almost smell the incense, Electric marked The Cult's sea change from indie goth-rockers to full-on metal botherers. The most surprising aspect is that it worked so well.
Rubin needed little encouragement to bring the band's inner rock beast to the fore, with Ian Astbury yelling like the bastard cousin of Steven Tyler and Jim Morrison on Li'l Devil, Love Removal Machine and Aphrodisiac Jacket, and guitarist Billy Duffy laying down the kind of deliciously dumb riffs that Angus Young might get precious about. Despite flaunting its influences so explicitly, the album was a hoot.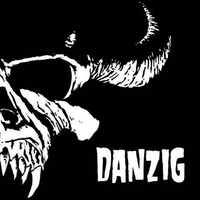 Danzig - Danzig (Def American, 1988)
Metallica bassist Cliff Burton supposedly tipped Rubin off to the charms of Glenn Danzig in 1986, when the latter's old band Samhain played in New York. Changing their name to Danzig on Rubin's advice, the band's abrasive debut was an unruly mesh of blues metal, topped off with the singer's roar.
Subsequent albums saw Danzig descend into parody, but here the songs are genuinely powerful, not least Twist Of Cain (with James Hetfield on backing vocals) and the terrific Mother. "I remember calling Rick Rubin in the middle of the night and telling him that I wrote an incredible song," Danzig said of the latter. "Probably the best song I'd ever written."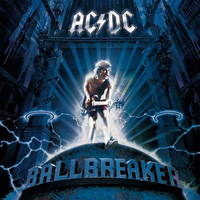 AC/DC - Ballbreaker (Epic, 1995)
No one was expecting Rubin to overhaul the monolithic chug of Australia's finest, but Ballbreaker nevertheless carries his distinctive imprint. For their first album in five years, AC/DC worked with Rubin on a simple, bare-bones approach to the tracks. Here the groove is king, funnelling the head-nodding riffs of Angus and Malcolm Young into heavy metal nirvana.
Demanding stuff it isn't, especially married to lyrics that find singer Brian Johnson repeating one line ad infinitum. But there's no denying the sheer primal force of arrested-adolescence songs like Hard As A Rock, Boogie Man or the bloozy Whiskey On The Rocks.
...and one to avoid
You can trust Louder Our experienced team has worked for some of the biggest brands in music. From testing headphones to reviewing albums, our experts aim to create reviews you can trust. Find out more about how we review.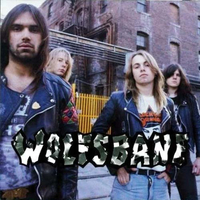 Wolfsbane - Live Fast, Die Fast (Def American, 1989)
Irrefutable proof that Rubin doesn't always have the Midas touch. This debut from the British heavy rockers (full title: Live Fast, Die Fast: Wicked Tales of Booze, Birds And Bad Language) promised more than it delivered. Instead of allowing free rein to the band's primal attack, Rubin elected to compress it all into one formless, generic mush. Only Manhunt and Killing Machine retain the punky fervour of Wolfsbane at full tilt.
Rubin has been unable to work his magic on a handful of other projects too, chief among them being Mick Jagger's Wandering Spirit and Kula Shaker's folly Peasants, Pigs & Astronauts.