Of all the bands to emerge from the fertile post-punk era, The Cult are the hardest to pin down. Where peers such as U2 and The Cure chose their path early on and stuck to it, the band founded as Southern Death Cult by singer Ian Astbury and guitarist Billy Duffy in 1982 have reinvented and reimagined their sound and aesthetic numerous times: from mohawked post-punk shamen to patchouli-doused goth dervishes, hair-shaking stadium rock deities to dancefloor-grunge deconstructionists and beyond.
This protean approach is down to the push-pull relationship between Astbury and Duffy. The former, whose peripatetic childhood saw him bounce between Birkenhead, Ontario and Glasgow, is a Jim Morrison-loving poet-warrior with a magpie's appetite towards music and spirituality and an utter fearlessness in the face of ridicule. The latter – briefly a member of late 70s Manchester punks The Nosebleeds alongside future Smiths singer Morrissey and, later, part of post-punk foot soldiers Theatre Of Hate – is a man who readily embraces the role of guitar-swinging, shape-pulling rock star, gleefully describing his band's journey as "a cartoon pirate ride."
That odd-couple relationship has been the engine that drives The Cult from the start. At its best – as on the string of near-immaculate albums they released between 1984's swirling debut Dreamtime and 1989's grandstanding arena-rock blowout Sonic Temple – it has delivered the perfect combination of airy spirituality and earthy grit, albeit in different doses. Along the way, Duffy and Astbury plus bassist Jamie Stewart and a shifting cast of drummers delivered pulsing tribal-goth anthems (Spiritwalker), foundational alt-rock anthems (the immortal She Sells Sanctuary) and unashamedly bolshie boogie-rock (Lil' Devil), catching the attention of everyone from superstar-producer-in-the-making Rick Rubin to Guns N' Roses frontman Axl Rose in the process.
Of course, like all delicately balanced mechanisms, the Astbury/Duffy axis is prone to breaking down. They split acrimoniously in the wake of 1994's poorly received The Cult album, reunited for 2001's murky Beyond Good And Evil, split again the following year, then reunited once more in 2006. That last reunion has held, with the pair delivering a run of albums that might not have added much to their legacy but certainly haven't disgraced it.
The Cult are still active today, though, admirably, they've largely resisted the easy lure of nostalgia – 2022's coruscating Under The Midnight Sun is the best thing they've done since their late 80s heyday, a feat few artists of their vintage can lay claim to. The cartoon pirate ride still has a few more turns left in it.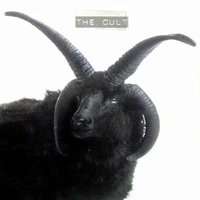 11. The Cult (Beggars Banquet, 1994)
That this self-title album was also known as the Black Sheep album made a perverse sense, considering The Cult were virtual pariahs at this point, the height of grunge. Astbury, perhaps emboldened by Kurt Cobain et al's autobiographical eviscerations, wrote some of his most personal lyrics to date, but unfortunately the music that accompanied them was less than gripping.
Real Grrrl was propelled by the sort of tinny machine beat that had been popular circa 'Madchester', Naturally High was like tepid Jesus Jones, Joy lacked the feral power of yore, and Be Free ('like the birds and the bees') was a whimsical nadir.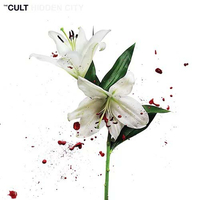 10. Hidden City (Cooking Vinyl, 2016)
For their 10th album (their first since 1994's The Cult not to be recorded with bassist Chris Wyse) The Cult reunited with producer Bob Rock, with whom they'd had great success with Sonic Temple 17 years earlier.
In Blood suggested there might be a random Cult word generator, and Avalanche Of Light was as weak as anything in their catalogue. But for the most part – including the Bowie-ish Deeply Ordered Chaos and No Love Lost, the tribal beats of which recalled early Cult – Hidden City was a better album better than we had any right to expect from a band 35 years into their career. And G.O.A.T. served as a statement of the band's powers of endurance.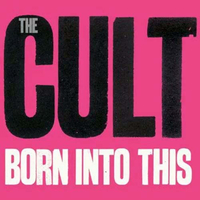 9. Born Into This (Roadrunner, 2007)
After another six-year gap, after 2001's Beyond Good And Evil, The Cult returned, with little ennui on their muse, notwithstanding the various line-up changes of the sort that had been a feature of their career.
Dirty Little Rockstar was the single, and although it didn't chart it had all the flash and dazzle of a hit. Holy Mountain carried the magisterial gloom of an Iggy Pop ballad, even if Astbury's voice sounded a little shaky. But Diamonds and Sound Of Destruction rocked hard, and the lyrics to Savages ('They can't take us, they'll never break us') read like a manifesto for The Cult's grim determination to hang on.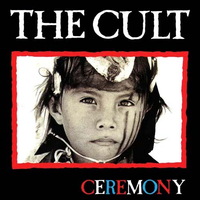 8. Ceremony (Beggars Banquet, 1991)
Their fifth album, Ceremony reached No.25 in the US, where it went platinum, but it was still difficult to shake off the feeling that The Cult should have been much bigger by this point in their career. It didn't help that Nirvana's Nevermind was released on exactly the same day.
Still, sonically at least, Ceremony was just fine, with the title-track opener evoking the ritual and incantatory with aplomb. And even though there was something of a sense of deja vu with some of the song titles (Wild Hearted Son, Sweet Salvation), and the lyrics were beginning to rely on a predictable vernacular, the band's energy levels on the record remained high.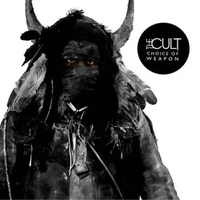 7. Choice Of Weapon (Cooking Vinyl, 2012)
Since the turn of the century Ian Astbury had been threatening to make each successive Cult album the last ever, but each time he would find the necessary will to record another.
Just as well in the case of 2012's Choice Of Weapon, because their ninth album, their first since 2007's Born Into This, showed no signs of flagging. In fact it was as energised as anything they'd recorded since Sonic Temple. Astbury's voice may have been a little gnarled and ragged, but it seemed to suit the grainy power of the music, from the ferocious Honey From A Knife to the majestic Life.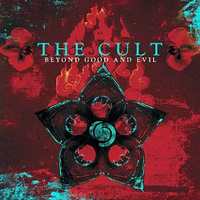 6. Beyond Good And Evil (Atlantic, 2001)
Beyond Good And Evil, their first album for six and a half years, had a working title of Demon Process, which makes sense because there are Sabbath-levels of satanic power surging through album opener War (The Process).
The riffs were dirtier this time, the sound murkier, serving as a reminder, perhaps, to the nu metal kids that The Cult had no intention of vacating their position. Rise was more Pantera than Poison, while The Saint sounded like the work of a far younger band – and one with plenty to prove. There was no let-up, all the way to closing tumult My Bridges Burn.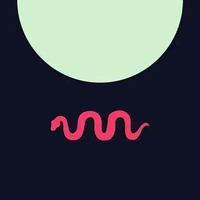 5. Under The Midnight Sun (Black Hill Records, 2022)
The radical reinventions of old may be a distant memory, but Astbury and Duffy showed they still had the ability to change things up even 11 albums in. Where its two immediate predecessors, Choice Of Weapon and Hidden City, occasionally made heavy weather of the job of being The Cult, Under The Midnight Sun exuded a dark, mystical magic that had been missing for much of the previous 30 years.
Astbury is in unexpectedly powerful voice on Give Me Mercy and the Kashmir-esque Knife Through Butterfly Heart, the raggedness of recent albums replaced by a rich, full performance. But this is really the Billy Duffy Show, his guitar arcing and scything relentlessly across its eight-song, 35 minute running time, challenging his bandmate to up his own game with impressive results. "As all life fades/We have to go," intones Astbury during Outer Heaven's mantra-like conclusion. Possibly, but Under The Midnight Sun suggests The Cult aren't about to fade away just yet.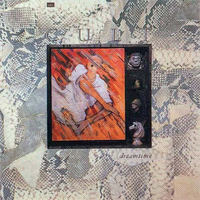 4. Dreamtime (Beggars Banquet, 1984)
The notion of The Cult as a secret sect, a cabal, was confirmed by this, their debut album. Nigel Preston's rolling tribal drums seemed to invite the listener to a dark carnival in the forest. Once there, Ian Astbury was in full shamanic mode, his wail summoning all manner of unearthly forces.
His invocation of the Indian nation would bring ridicule from the music press, but the beauty of The Cult was that they were so unapologetic. Still, they had nothing to be sorry for with this record, with Billy Duffy's flashing, crystalline guitar pointing towards a commercial future, especially on the anthemic Spiritwalker.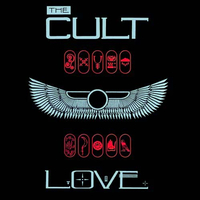 3. Love (Beggars Banquet, 1985)
The Cult's second album, Love caught the band in transition between their underground past and their stadium rock future. But this was no compromise release; this was a band realising their potential and revelling in it. Billy Duffy's bright, spangly guitar seemed to shine a pathway out of goth stronghold The Batcave, while Ian Astbury was brazen in his identification with society's dispossessed.
Love was full of riffs and hooks, from the pounding, tribal title track and psych-tinged Phoenix to Big Neon Glitter's brooding call to arms, not forgetting the two mid-80s indie disco staples: the big, bold and ballsy She Sells Sanctuary and Rain.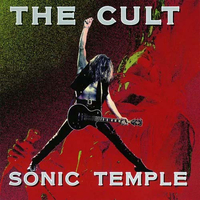 2. Sonic Temple (Beggars Banquet, 1989)
Sonic Temple was The Cult in their pomp, their ultimate bid to become the biggest band on the planet. They didn't manage it, but they did leave behind this glorious monument to lyrical hubris and sonic excess.
Produced by Bob Rock, their fourth album took their usual preoccupations – glamorous losers on Edie (Ciao Baby), the suffering of indigenes on American Horse – and turned up the noise. Soul Asylum was pure Zep worship, Fire Woman their wailing, throbbing apotheosis, while Sun King seemed to acknowledge that The Cult knew they'd reached their limit ('This is where it all ends').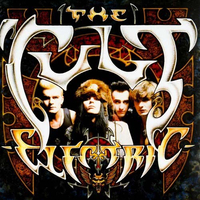 1. Electric (Beggars Banquet, 1987)
It was originally going to be called Peace, until producer Rick Rubin became involved and the original sessions got scrapped. On their third album, The Cult's metamorphosis from alternative chart minnows to mainstream beasts was complete.
Rubin gave their sound the requisite hard-rock lustre, perfectly framing Billy Duffy's riffs and allowing Ian Astbury to unleash his inner wolverine. He also gave them permission to indulge their Zep and AC/DC fantasies on King Contrary Man and Lil' Devil. Love Removal Machine's rewrite of the Stones' Start Me Up was less a sign of a dearth of inspiration, more sheer chutzpah. Electrifying.