Classic Rock 214: Features
David Gilmour speaks… 50 Years Of Floyd… Alabama Shakes… Decline Of Western Civilisation… Europe in Turkey… and more!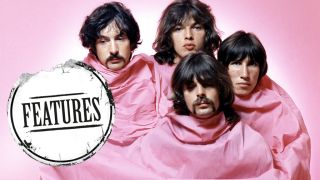 Dave Everley has been writing about and occasionally humming along to music since the early 90s. During that time, he has been Deputy Editor on Kerrang! and Classic Rock, Associate Editor on Q magazine and staff writer/tea boy on Raw, not necessarily in that order. He has written for Metal Hammer, Louder, Prog, the Observer, Select, Mojo, the Evening Standard and the totally legendary Ultrakill. He is still waiting for Billy Gibbons to send him a bottle of hot sauce he was promised several years ago.