Within Temptation vocalist Sharon den Adel has recalled how the band almost called it a day following the release of 2014 album Hydra.
They're currently gearing up for the launch of their seventh studio album Resist, which is due on December 14 and last week debuted the single The Reckoning (opens in new tab).
But in the new issue of Metal Hammer, den Adel and her bandmate, husband and business partner Robert Westerholt, reveal that a few years ago, a new record from the Dutch outfit seemed a long way off.
Den Adel says: " I was burned out. I was tired. I was stuck and bored. I was at a complete loss, and I didn't have a clue on where to start with new music. I had to ask myself, 'How long do I want to do this? Do I want to do this?'
"There was a point where I didn't think we would continue with Within Temptation."
The singer says the reason were down to a combination of burnout, writer's block and personal issues, with Westerholt adding: "I think the whole of Within Temptation needed a break.
"It felt like we'd been on a fast-moving train for many years, so it was necessary. And, to be honest, we didn't really know what the outcome of that break would be."
The full interview with the band is in the new issue of Metal Hammer, which is on sale now (opens in new tab). They're the cover stars, while artists including Lamb Of God, Behemoth, Nightwish, Clutch and Beartooth also feature.
Within Temptation will head out on tour in support of Resist from October (opens in new tab).
Within Temptation - Resist
1. The Reckoning
2. Endless War
3. Raise Your Banner
4. Supernova
5. Holy Ground
6. In Vain
7. Firelight
8. Mad World
9. Mercy Mirror
10. Trophy Hunter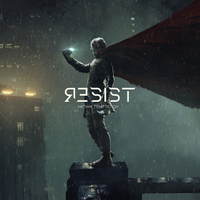 (opens in new tab)
Within Temptation - Resist (opens in new tab)
Within Temptation's new album Resist is the follow-up to 2014's Hydra and features the lead single The Reckoning, which sees Papa Roach frontman Jacoby Shaddix make a guest appearance.