Endlessly garlanded and accompanied by fanfare for close to six decades, The Beatles can seem more like an institution than a rock 'n' roll band. But strip away the context. Shake off the fog of hyperbole. Allow yourself to revisit The Beatles as a band rather than as a cultural phenomenon, and you'll be reminded just how much attitude, wit, sweat, eloquence, melody and – perhaps above all – sheer diversity John Lennon, Paul McCartney, George Harrison and Ringo Starr packed into their short run together.
It's reasonable to say you hate some Beatles songs, even whole albums. Contrary to popular opinion, the Fabs were never perfect. Criminally overplayed, crushingly ubiquitous and occasionally twee (revisit Yellow Submarine and tell us it doesn't set your teeth on edge): you could accuse them of all of this and more. But to claim there's nothing in their staggeringly eclectic catalogue that moves you is to admit you're bored with music itself.
In an age when most popular performers were still parroting the words of the Brill Building's songwriters, The Beatles (with an honourable mention to Bob Dylan) led the charge for any band since who has ever taken the reins of their art, set out to challenge the physical, spiritual and political world around them, and dared to evolve in the face of commercial pressure to remain the same.
The Beatles managed all that, in a whip-smart eight years, and left us with a catalogue of material whose peaks simply tower over the competition. Here, then, are the greatest albums by The Beatles, and by logical extension, some of the greatest albums ever to fly the flag of rock'n'roll.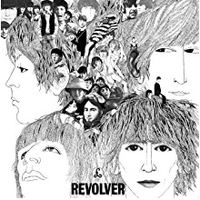 Selling less than Rubber Soul and losing the No.1 spot in less than two months, Revolver might have implied a downward trend were it not for the career-best songs.
Fearlessly experimental on Lennon's LSD-tinged I'm Only Sleeping, and serving up McCartney gold with Eleanor Rigby and Here, There And Everywhere, this seventh record also showcases Harrison, who was never more barbed than on the HMRC-poking Taxman and whose scuffed-up guitar tone brought muscle to And Your Bird Can Sing.
Forever the rock fraternity's favourite (and the blueprint for Noel Gallagher's career), in any rundown of Beatles albums, Revolver has to be number one with a bullet.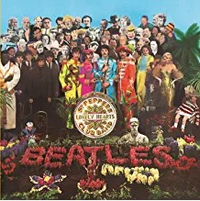 Sgt. Pepper's Lonely Hearts Club Band (Parlophone, 1967)
With Lennon's creative wings clipped by LSD and Harrison testing listener endurance with Within You Without You, it was chiefly down to McCartney to shoulder The Beatles' defining eighth album. Fortunately, the bassist was on the form of his life, coining the title and concept (such as it is) and turning in a brace of classics in Lovely Rita and the title track(s).
Still breathtaking in its invention, Sgt. Pepper's Lonely Hearts Club Band catches the kaleidoscope influences of its authors and when the multi-tracked piano brings A Day In The Life clanging to a close, nobody would argue that they enjoyed the show.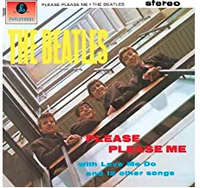 Please Please Me (Parlophone, 1963)
With the Parlophone label cagey about their new signing's return on investment, The Beatles were allotted £400 to spank out their debut during a ten-hour marathon at Abbey Road, while Lennon nursed a nasty cold.
Revisit Please Please Me today and the pressure is still palpable, but the album is all the better for it, with I Saw Her Standing There tearing out of the blocks and the joyous title track announcing that rock 'n' roll was on these shores to stay.
Already, Lennon and McCartney were rubbing up sparks together (their eight co-writes was an unprecedented creative burst at the time), and by the time they wrap up a definitive take on The Isley Brothers' Twist And Shout, it was all over bar the shouting.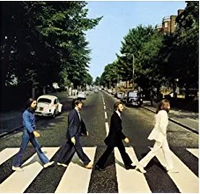 Abbey Road (Apple/Parlophone, 1969)
After the fractious Let It Be sessions of January 1969, McCartney urged his bandmates back into the studio to make an album "like the old days, like we used to".
Deep down, everyone involved knew that Abbey Road was the last stand, which explains the nothing-to-lose attitude that pervades the material. Side One of the original vinyl holds most of the big-hitting moments, from the swampy judder of Come Together to Harrison's untouchable Something.
And while Here Comes The Sun is a no-brainer, cherrypicking the medley from Side Two was just as rewarding, with Golden Slumbers and Carry That Weight standing amongst their most lump-in-throat moments.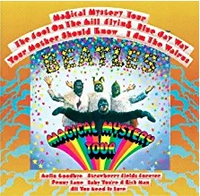 Magical Mystery Tour (Parlophone, 1967)
The film was mauled, for good reason. But 1967's Magical Mystery Tour compilation – cut and pasted from the soundtrack and that year's non-album cuts – offers a stream of gold that is arguably unequalled anywhere else in their catalogue.
'The Magical Mystery Tour is coming to take you away,' roars McCartney in the everything-and-the-kitchen-sink title track – and what follows is just escapist as he promised, hitting the psych-rock of I Am The Walrus, the upbeat but strangely wistful chorus of Hello Goodbye, Macca's buoyant Penny Lane and a brace of stone-cold Lennon masterpieces in Strawberry Fields Forever and All You Need Is Love.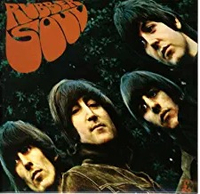 Rubber Soul (Parlophone, 1965)
Seemingly out of gas on the aptly titled Help!, and eyeing the increasingly impressive work of Dylan, Rubber Soul found The Beatles daring to broach deeper topics while broadening their musical horizons beyond their old bread-and-butter 'work songs'.
By this point, each personality was leaving its own thumbprint on the music, whether that was Lennon and McCartney laying themselves bare on Nowhere Man and You Won't See Me, Harrison debuting his sitar fixation (for better or worse) on Norwegian Wood, and Ringo earning his first co-writer credit for What Goes On. It's the linking point between their roots and their more-interesting late work.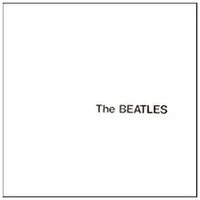 The Beatles (The White Album) (Apple/Parlophone, 1968)
The cracks were becoming fault lines as The Beatles chased down their hefty post-Pepper double album, with the band members scattering throughout Abbey Road to work in isolation, only convening when there was a warm gun to their heads. It follows that the White Album has a lack of cohesion, while there's a strong case it would have been twice the record at half the length (begone Rocky Raccoon and Revolution 9).
Even so, the record wins back brownie points with the tearing Chuck Berry-meets-Beach Boys Back In The U.S.S.R., McCartney's delicate I Will and the Clapton-bolstered While My Guitar Gently Weeps. With better quality control, it might have been their finest hour.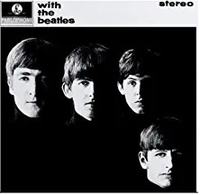 With The Beatles (Parlophone, 1963)
In '63, bands didn't yet have the luxury of being able to navel-gaze over their 'difficult second album', and With The Beatles was smashed out in a few snatched sessions between live dates.
By now, Beatlemania was part of the lexicon, and this follow-up captured the dizzy excitement of the upswing, while offering quieter gems like All My Loving and It Won't Be Long, and showcasing the band's growing chops. The lack of a flagship single has sometimes made With The Beatles feel like the closest thing to their cult album – but being underplayed means it feels fresher than most.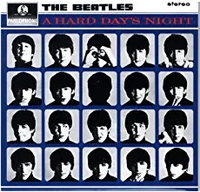 A Hard Day's Night (Parlophone, 1964)
The Hard Day's Night songs had married perfectly to Richard Lester's film, and this companion album was no less effective. While Lennon and McCartney were no longer the 'eyeball-to-eyeball' writing partnership of old times, this was the first Beatles album with no covers (or, indeed, Ringo vocals), and groans under the weight of the duo's erupting genius.
From the arresting twelve-string clang that opens the title track, through Lennon's deeply felt If I Fell, to the straight-up-rollicking Can't Buy Me Love, this record was a document of a group headed for the stars.