The Band were a paradox. Four-fifths Canadian, they nevertheless managed to embody a rural American mythos like no one before or since, their evocation of an imagined past rooted in a narrative tradition of country, blues, R&B, gospel, soul and rockabilly.
Equally contradictory was the fact that they were an intensely private bunch, driven primarily by the need to create, who became unwitting superstars in their adopted US, bowing out with one of the starriest rock shows of all time.
"It was a crazy ride, an unbelievable ride," chief songwriter and guitarist Robbie Robertson told Classic Rock in 2019, reflecting on The Band's sometimes troubled journey. "And a dangerous ride."
That journey began in the early 60s, when the young quintet – Robertson, Helm, guitarist Rick Danko, piano player Richard Manuel and organist Garth Hudson, billed as The Hawks – toured the pit stops and bars of Canada backing rockabilly singer Ronnie Hawkins.
By 1965 they were Bob Dylan's backing band. The relationship continued into informal jams in Woodstock (later issued as The Basement Tapes), before The Band struck out alone with 1968's Music From Big Pink. That album set the template for their entire career: peerless ensemble-playing, down-home grooves, three distinct lead voices.
They peaked early; 1969's self-titled album was a near-perfect expression of The Band's creative vision. But it came at a price. Its huge success brought fame and wealth, plus its attendant insecurities, control issues and (for at least three members) grade-A habits.
The following years were patchy. With relationships continuing to sour and sales on the slide, the group summoned strength for one final studio hurrah, 1975's terrific Northern Lights – Southern Cross. A year later they retired from live performance, at The Last Waltz, a huge live blowout featuring a rollcall of famous guests. The Band reconvened, minus Robertson, in 1983.
Three years later, Manuel, still struggling with addiction, committed suicide. The remaining members eventually regrouped with auxiliary players later that decade, and went on to make three more studio albums before finally calling time after 1998's Jubilation.
"At our best, The Band didn't resemble anything else in the world, so it became something with its own identity and character," Robertson explained. "That's what we were shooting for."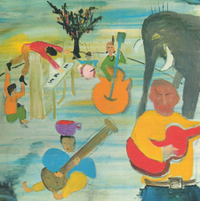 (opens in new tab)
Music From Big Pink (Capitol, 1968) (opens in new tab)
An audacious debut, birthed in the Woodstock residence of its title and utterly at odds with the psychedelic times, it refines the loose spontaneity of The Basement Tapes into an organic re-imagining of rural American tradition.
Bob Dylan painted the sleeve and had a hand in three songs, but he's thrown into the shade by a batch of towering originals. Robbie Robertson's The Weight, To Kingdom Come, Caledonia Mission and Chest Fever herald the arrival of a major songwriting force. The album made a significant impact on many of The Band's peers; it supposedly prompted Eric Clapton to break up Cream.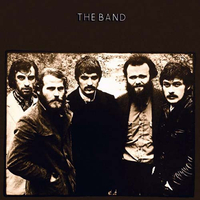 (opens in new tab)
The Band (Capitol, 1969) (opens in new tab)
Recorded on the West Coast, where they attempted to recreate the clubhouse feel of Big Pink by turning Sammy Davis Jr.'s poolhouse into a makeshift studio, The Band's second album is an unqualified masterpiece.
Robertson establishes himself as the group's director, casting his bandmates to sing roles intrinsic to the nature of songs that reach deep into some storied, semi-mythological past: Manuel excels on Across The Great Divide; Levon Helm was never more powerful than on Civil War lament, The Night They Drove Old Dixie Down. A flawless assimilation of blues, soul, R&B and more, and a touchstone for every Americana act that followed.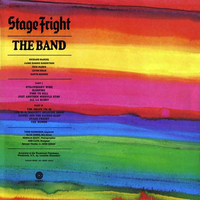 (opens in new tab)
Stage Fright (Capitol, 1970) (opens in new tab)
Their planned live show at Woodstock's Playhouse theatre having been quashed by the local council, fearful of another hippie invasion so soon after the 1969 festival, The Band repurposed the venue into a studio instead.
But what was conceived as an upbeat rock'n'roll album took a darker lyrical turn, mirroring some of the issues – Helm, Danko and Manuel were experimenting with heroin – that had begun to infect the band. The songs were often spectacular, though, especially the title track, with a heroic Danko vocal that served to embody the quintet's discomfort at suddenly finding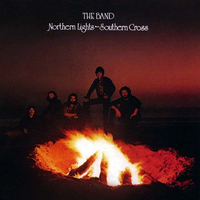 (opens in new tab)
Northern Lights – Southern Cross (Capitol, 1975) (opens in new tab)
The first Band album entirely written by Robertson, it also marked their debut recording at their new Malibu studio, built after finishing their US arena tour with Bob Dylan in 1974.
Chief among its selling points are three hands-down classics: It Makes No Difference, featuring one of Robertson's finest guitar solos, and a killer Danko vocal; Ophelia, with its old-timey Dixieland feel; and the exquisite Acadian Driftwood, which ranks alongside anything else in the group's canon. All three songs were further immortalised by being performed at The Last Waltz the following year.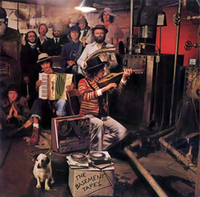 (opens in new tab)
The Basement Tapes (Columbia, 1975) (opens in new tab)
The recordings that Bob Dylan and The Band made in the basement at Big Pink in 1967 finally merited an official release eight years later. The ad-hoc sessions yielded over 100 songs, mining America's rich heritage of arcane blues, folk, jazz and country to create something potent, elemental and satisfyingly strange.
The likes of This Wheel's On Fire, Too Much Of Nothing and You Ain't Goin' Nowhere were familiar through previous covers by others, taking their place alongside lesserknown standouts. As critic Greil Marcus put it, here was the "old, weird America" writ large.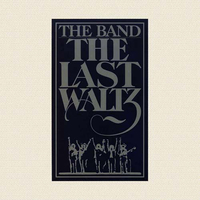 (opens in new tab)
The Last Waltz (Warner Bros, 1978) (opens in new tab)
If 1972's Rock Of Ages caught The Band toasting their first lap of success, their second live album was a valedictory cycle around an entire career. The soundtrack to Martin Scorcese's accompanying concert film offers a dazzling time warp of moods and styles.
A cavalcade of guests are at hand too, including early mentor Ronnie Hawkins, ex-employer Bob Dylan, and contemporaries Neil Young, Joni Mitchell, Eric Clapton and more. The jubilant spirit of the event seeps from every groove, though it's Levon Helm's remarkable vocal on the troubled The Night They Drove Old Dixie Down that ultimately steals the show.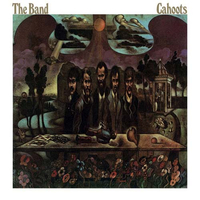 (opens in new tab)
Cahoots (Capitol, 1971) (opens in new tab)
Cracks were starting to show by the time of The Band's fourth album. The central issue was Robertson's exertion of greater control. The lack of camaraderie is reflected in the restlessness of several songs (in particular Where Do We Go From Here?), although Cahoots is ultimately saved by a handful of classic moments.
Danko and Helm share vocals on the majestic Life Is A Carnival, given wings by Allen Toussaint's great horn arrangement; Dylan's When I Paint My Masterpiece is an understated marvel; Woodstock neighbour Van Morrison trades lines with Manuel on the rowdy 4% Pantomime. It would be four years before The Band offered another bunch of original songs.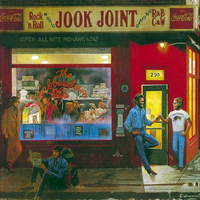 (opens in new tab)
Moondog Matinee (Capitol, 1973) (opens in new tab)
The product of both contractual obligation and a dearth of new material, The Band's fifth studio album sought to pay nostalgic tribute to the music that had inspired them. R&B predominates, with Robertson stressing that these covers were intended as complementary to the originals, rather than slavish copies.
Typical is a funked-up reworking of Junior Parker's Mystery Train that has a couple of added verses. The songbooks of Chuck Berry, Allen Toussaint, Clarence 'Frogman' Henry are also plundered, making for a mixed set that nevertheless has its moments, not least on Sam Cooke's A Change Is Gonna Come.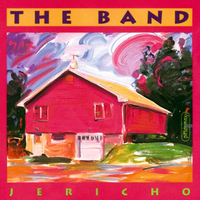 (opens in new tab)
Jericho (Rhino, 1993) (opens in new tab)
Much had happened in the 17 years since The Band signed off at The Last Waltz gig. Robertson quit for a solo career and Hollywood soundtracks in the early 80s. A few years later, tragically, Manuel took his own life. The remaining members regrouped with a new line-up and a whole raft of guests for this studio comeback.
Manuel is there in spirit, his weathered vocals on Country Boy (previously recorded by Sam Cooke and Don Williams) having been rescued from abandoned 1985 sessions. Elsewhere, the band display a fine gift for interpretation on rootsy songs by the likes of Dylan, Bruce Springsteen, Willie Dixon and Muddy Waters.
...and one to avoid
Why you can trust Louder Our expert reviewers spend hours testing and comparing products and services so you can choose the best for you. Find out more about how we test.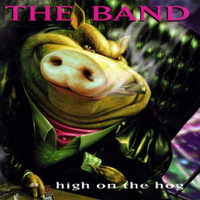 (opens in new tab)
High On The Hog (Rhino, 1996) (opens in new tab)
While there's no such thing as a bad Band album, penultimate one High On TheHog is a little looser on quality control than most others. Again overly reliant on covers, tracks like The High Price Of Love, Ramble Jungle (featuring guest vocals by Champion Jack Dupree) and Free Your Mind are less than essential.
And matters are hardly helped by a terrible album cover – a villainous, cigar-sucking pig counting his wads of cash. On the upside, a live Richard Manuel recording of She Knows (from '86) is a poignant treasure, as is a version of Dylan's Forever Young, recorded as a tribute to Grateful Dead leader Jerry Garcia, who died during the sessions.