"It's a man's world," Joni Mitchell told interviewer Elio Iannacci in 2014. "Men wrote most of the songs for women and they were mostly tales of seduction. I wrote my own songs. That ended that."
Arguably the most influential female singer-songwriter of our time, Joni Mitchell not only redefined women's roles in rock and pop, but she also set the standard for others to follow.
Her poetic lyrics are the equal of Bob Dylan or Leonard Cohen in their prime. On a musical level, she blossomed from a coffee-house folkie into a roving experimentalist, weaving sophisticated song cycles from jazz, blues, pop and world music. And then there's her voice, a soprano supple enough to trace the agonies and rhapsodies of human emotion, and most everything in between.
Mitchell's interest in the arts developed during her teenage years in Saskatoon, Canada, where she began to paint and write poetry. A Pete Seeger songbook introduced her to the possibilities of guitar, leading to an open-tuning style. Having married, given birth, divorced and moved to the US, her reputation as a gifted songwriter grew apace.
She signed to Reprise Records and cut her 1968 debut album, Song To A Seagull. The real lift-off moment came two years later when third album Ladies Of The Canyon – which included the epochal Woodstock and her first hit single, Big Yellow Taxi – became an international success.
Mitchell's golden years spanned the 70s. In a run of impeccable studio albums, she brought a candour and complexity to her work that ranged from the stark autobiography of Blue and the funky exoticism of The Hissing Of Summer Lawns to the spacious Hejira and the free-flowing jazz textures of Don Juan's Reckless Daughter.
Such high standards took a dip during the following decade, as Mitchell grappled with electronica and the demands of new technology. The 90s saw a resurgence, and she released a handful of well-received albums before announcing her retirement in 2002. She returned to the studio for 2007's Shine, after which she disappeared again.
Sadly, in 2015 she suffered a brain aneurysm. Her rehabilitation has been steady. And while it's unlikely that we'll ever hear new music from Joni Mitchell again, there's still so much to savour, including an emotional return to the stage at the Newport Folk Festival in 2022.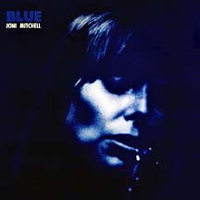 (opens in new tab)
Blue (Reprise, 1971) (opens in new tab)
Sudden fame and celebrity didn't sit well with Mitchell, who chose to escape by taking a year off and mooching around Europe. Her sojourn on the island of Crete helped restore her creative appetite, and she discovered the Appalachian dulcimer and wrote the first batch of intensely personal, emotionally transparent songs that would make up Blue.
The writing is raw and direct, the spare arrangements heightening the lyrical content. My Old Man details her failed relationship with Graham Nash, while All I Want is one of three tunes aimed at another recent partner, James Taylor. Faultless and revelatory, Blue is the ultimate break-up album.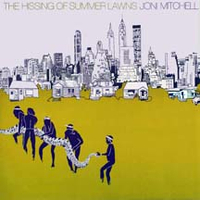 (opens in new tab)
The Hissing Of Summer Lawns (Asylum, 1975) (opens in new tab)
Anyone who still thought of Mitchell as a boho folkie will have had their preconceptions dashed by this, her seventh album. Experimental and semi-symphonic, it finds her digging deep into jazz, borrowing elements from musique concrète and pre-empting the explosion of world music.
This is best illustrated on the stunning The Jungle Line, which is an exotic mini masterpiece. At the album's heart lies Mitchell's withering contempt for the superficiality of 'respectable' society, as documented on The Boho Dance and the title track, which features James Taylor on acoustic guitar.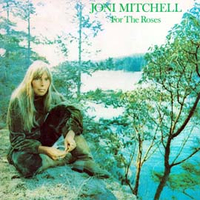 (opens in new tab)
For The Roses (Asylum, 1972) (opens in new tab)
Tasked with following up the extended confessional of Blue, Mitchell responded with the more impressionistic For The Roses, which saw her shift towards more narrative song structures. The arrangements are subtle and deceptively intricate, fleshed out by strings.
Asylum Records boss David Geffen set Mitchell the challenge of writing a hit single, setting in motion the unashamedly commercial You Turn Me On, I'm A Radio. The song did indeed do the business on the charts, bringing Mitchell her first US Top 30 placing. Elsewhere, the title track lays bare her discomfort with her new-found fame.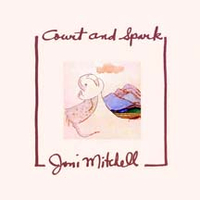 (opens in new tab)
Court And Spark (Asylum, 1974) (opens in new tab)
Mitchell's sixth album reflected her burgeoning fascination with jazz, roping in Tom Scott and LA Express as her backing band and, in the process, broadening her musical palette. Cue woodwinds, reeds and trumpets as she and a raft of other helpers create an intoxicating blend of sun-blushed sophisti-pop.
The relatively carefree music belies the nature of her often troubled lyrics, which range from rigorous self-examination to deep meditations on celebrity, romantic love and what it means to be free. Help Me gave Mitchell her first (and only) US Top 10 hit, and she truly excels on Free Man In Paris and Down To You.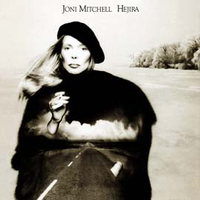 (opens in new tab)
Hejira (Asylum, 1976) (opens in new tab)
Named after the prophet Muhammad's journey of exile from Mecca to Medina, Hejira references Mitchell's own crosscountry road trip that followed the end of her relationship with drummer John Guerin. The songs find her caught between a thirst for independence and a desire for companionship, by turns philosophical, resigned and hopeful.
This sense of restlessness informs the songs on the record, which fold jazz, folk, poetry and almost-pop into a graceful whole. Jaco Pastorius's fretless bass runs are a perfect fit for Mitchell's pared-back arrangements and swooping soprano, heard to stirring effect on Coyote and Amelia.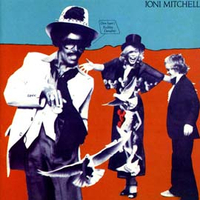 (opens in new tab)
Don Juan's Reckless Daughter (Asylum, 1977) (opens in new tab)
Generally dismissed by critics on release, this sprawling double album of fusionist jazz continues to polarise fans. Detractors claim that's it's overlong and unfocused, but it's actually a joyous survey of music's transportive powers, Mitchell untethering herself from expectations and flying far and free.
Some of it is deliciously abstract, while bongos, cowbell and coffee cans add to the invigorating sense of release. On a lyrical level, fun-time Joni hits a peak on the title track and the irrepressible Talk To Me: 'I didn't know I drank such a lot, till I pissed a tequila anaconda the full length of the parking lot.'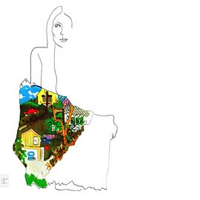 (opens in new tab)
Ladies Of The Canyon (Reprise, 1970) (opens in new tab)
Mitchell didn't appear at Woodstock, but her distanced vantage point, watching it on TV, didn't prevent her from writing the definitive song about the festival and, by extension, the 60s counterculture movement.
Woodstock's parent album finds her chronicling other matters too, from the contradictions of fame (For Free) to environmental havoc (Big Yellow Taxi) to the loss of innocence in the transition to adulthood (The Circle Game, written in response to Neil Young's Sugar Mountain). Horns and strings add fresh texture to her favoured acoustic guitar and piano, but it's her nuanced, fluting voice that most impresses.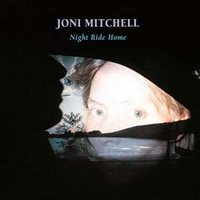 (opens in new tab)
Night Ride Home (Geffen, 1991) (opens in new tab)
The less than enthusiastic response to Chalk Mark In A Rain Storm seemed to sting Mitchell into a new phase of creativity with its follow-up, the intimate feel of which drew a direct line to the early-70s albums that had made her reputation.
Exuding a satisfied warmth, Night Ride Home is nevertheless pitted with vitriol. The Windfall (Everything For Nothing) is a scathing rebuke to a former housemaid, while Slouching Towards Bethlehem is a commentary on American involvement in the Middle East. The exquisite Come In From The Cold, meanwhile, reflects on the rapturous joys of young love as seen from middle age.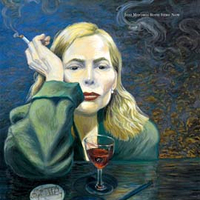 (opens in new tab)
Both Sides Now (Reprise, 2000) (opens in new tab)
Described by co-producer Larry Klein as "a programmatic suite documenting a relationship from initial flirtation through optimistic consummation…", this jazz-rooted covers album shifted attention from Mitchell's songwriting to the expressive majesty of her voice. There's a lived-in huskiness to her singing that lends her choices the full weight of emotional experience.
The London Symphony Orchestra ramp up the drama, on pre-war standards such as Stormy Weather to torch songs made famous by Lena Horne, Etta James, Nat King Cole and Ella Fitzgerald. Mitchell even breathes new meaning into 1971's A Case Of You and the evergreen title track.
...and one to avoid
Why you can trust Louder Our expert reviewers spend hours testing and comparing products and services so you can choose the best for you. Find out more about how we test.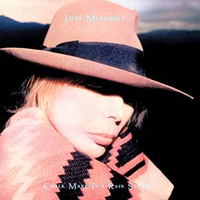 (opens in new tab)
Chalk Mark In A Rain Storm (Geffen, 1988) (opens in new tab)
Even avid Joniphiles would admit that the 80s was a patchy decade for her, be it the synth-laden Dog Eat Dog or the concession to mainstream pop that was Wild Things Run Fast. But her artistic nadir came at the very end of the decade.
Chalk Mark feels like the bland yuppification of all that Mitchell holds dear, her usual creative instincts quashed by starry collaborations with Peter Gabriel, Tom Petty and, as unlikely as it may seem, Billy Idol. The Reoccurring Dream bolts together samples from TV commercials in a way that feels redundant rather than topical, while the protest songs – Lakota, Cool Water – suffer a similar fate.