Joey Jordison has revealed that he's started working on his autobiography.
The former Slipknot drummer tells the Impact Metal Channel (opens in new tab) that the book is in its early stages and could take a while to complete due to his touring commitments with Sinsaenum and his other musical projects.
He says: "I've had a couple of offers from book companies but I've been so busy with new music projects and recording and touring that I haven't really got down to it.
"I can't do it on the road because everything else takes all my time.
"But as far as the book is concerned, I already started it, to be completely honest, and it will just take some time to make sure it's absolutely detailed because I can't complete it without completing the Sinsaenum tour."
Sinsaenum will get back on the road next month (opens in new tab) with shows planned in the Far East, Australia and New Zealand in support of their new album Repulsion For Humanity (opens in new tab).
Back in August, Metal Hammer sat down with Sinsaenum mainman Frédéric Leclercq to get a detailed track-by-track breakdown of the new record (opens in new tab), which the magazine said echoed "the glory days of the late 80s and early 90s in terms of hook-laden and highly memorable songs."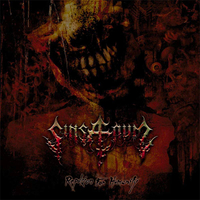 (opens in new tab)
Sinsaenum – Repulsion For Humanity (opens in new tab)
Dragonforce's Frédéric Leclercq and former Slipknot drummer Joey Jordison unite once again for their second album and follow-up to 2016's Echoes Of The Tortured. Buy this now!