On 1995's Temple Bar, after interest in his solo career had begun to dwindle, John Waite was wise and sage enough to reflect on his moment in the sun, referencing Missing You, his massive hit from '84, in the elegiac Downtown: 'Do you remember me?/I sang that song you like/I sang that song for free/Now someone else sounds like me'.
Waite has often been criticised, primarily by people who know him only from his hits, as a weary chronicler of love's pitfalls, a songwriter with one shtick: the brokenhearted. Admittedly he's probably bought three houses from singing about the ones that got away, but who else could so vividly imagine a post-apocalyptic Europe (Euroshima) or reference Gene Vincent, Vermeer and Verlaine all in one song (Saturday Night)? Waite has hidden depths, you just have to root around to find them. He has long been a staple of American radio, and still occasionally makes Radio 2's playlist, even if he didn't break into the charts as often as you might think.
People talk about the unique style and sound of singers like Steve Perry (Journey), although ultimately he wasn't too difficult to clone. But can you think of another singer who sounds like John Waite? From his work with The Babys (even in their later, new wave guise), as a solo star, with the smoothed-out arena rock of Bad English and back to a solo singer again, Waite's emphatic, clear-cut vocals are one of a kind.
As a fleeting musical cameo in the Tarantino-scripted True Romance – as Christian Slater and Patricia Arquette take their table in Rae's diner – the few brief bars of In Dreams are unmistakably John Waite. That pair's love is going to be hard-fought, much like the figures who often appear in Waite's lyrics.
Waite revisited and reimagined some of his catalogue for his 2006 album Downtown: Journey Of A Heart. He turned Missing You into a duet with Alison Krauss; Bad English's When I See You Smile became a jangling, acoustic celebration; St Patrick's Day gave credence to the argument that Waite still had his strong-narrative, songwriting smarts.
After a five year break he finally returned with the punchier Rough & Tumble and a handful of acclaimed live shows, and although he hasn't released an album in the years since, he remains a live force. And 2022 saw the release of a compilatrion album, Singles; a new EP, Anything; and a well-received documentary John Waite: The Hard Way, which is available to view via streaming services now.
John Waite is on tour in The US from this month. For dates, visit the John Waite website.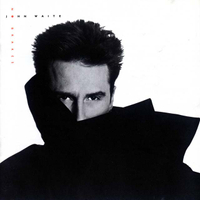 John Waite - No Brakes (BGO, 1984)
With its ultra-stylised, David Bailey portrait gracing its front cover, and platinum hit single and MTV-friendly video in the shape of Missing You, Waite's second solo album didn't so much capture the 80s zeitgeist as stumble and completely smother it. He was, for the first time in his career, in exactly the right place at the right time.
It wasn't just happy coincidence, though. Stellar hit single aside, the songs – the tough-sounding Tears, the gentle twang of Restless Heart, or his excellent take on Jean Beauviour's Dark Side Of The Sun – constituted a robust track-list that helped define rock music in the mid-80s.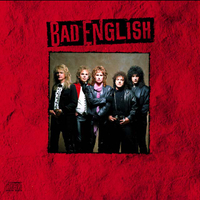 Bad English - Bad English (Red Label, 1989)
With Journey on hiatus, band members Neal Schon and Jonathan Cain reunited with the latter's former bandmates from The Babys, Waite and Ricky Phillips, to form Bad English. They might have had a default setting that was the power ballad, but few bands could carry off the fragile mix of choppy guitars and lingering piano in the same way they did.
Fractured love was Waite's stock in trade, as he proved singing his heart out on the huge singles, Price Of Love and When I See You Smile. They could rock out too, as seen on Tough Times Don't Last and Best Of What I Got. What they couldn't do was make a cohesive second album, sadly.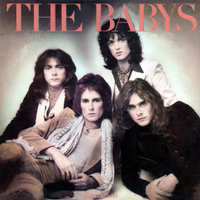 The Babys - Broken Heart (BGO, 1977)
Though their debut had hints of promise, The Babys' second album, Broken Heart, was a huge leap in terms of style, sound and production. The latter was down to Ron Nevison, who had similarly sharpened UFO's sound on their recent Lights Out album, he gave both bands a more ambitious feel to their songs.
Famously, Isn't It Time, with its girl backing singers, orchestral arrangement and horns, gave The Babys their first real hit, although it's with their less bombastic, more refined material, like the title track and Give Me Your Love, which is buoyed by Michael Corby's undulating keys, that the band really shine.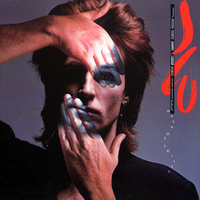 John Waite - Mask Of Smiles (BGO, 1985)
Making the follow-up to No Brakes was always going to be a thankless task, but Waite almost pulled it off with this pristine-sounding album. He was never going to recreate the wave he caused with Missing You, but opener and first single Every Step Of The Way made a pretty decent fist of it.
Much better still was the chiming Laydown, which opened with an exultant Waite shouting, 'bollocks!' as the song roared into life, while Welcome To Paradise captured the loneliness of living in a bustling New York City. He would later revisit the theme in Downtown, but …Paradise positively quivers with isolation.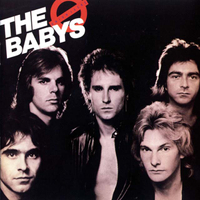 The Babys - Union Jacks (Chrysalis, 1980)
As the 80s dawned, The Babys now included members from both sides of the Atlantic. Which might have had something to do with their getting Keith Olsen (Foreigner, Pat Benatar) to produce their fourth album. On Union Jacks, gone was the orchestral, sometimes sprawling pitch of their previous albums. Instead there were synthesisers, and songs designed with radio in mind.
Especially strong were opener Back On My Feet Again and Midnight Rendezvous, both written with an eye on the emerging new wave market, and Waite shone particularly brightly on the expansive Union Jack and the snappy True Love True Confession.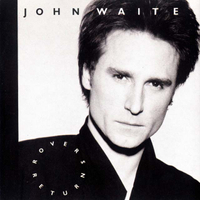 John Waite - Rover's Return (EMI, 1987)
Like Mask Of Smiles, Rover's Return tried to emulate the success of No Brakes, but with little luck. In effect it ended Waite's solo career – or, at the very least, put it on extended hiatus – but at least it let him reference Coronation Street. In retrospect there's not much wrong with Rover's Return.
Admittedly These Times Are Hard For Lovers, the single co-written with Desmond Child, is as blunt as a prehistoric axe, but as a low point it's out of the way pretty quickly. Which leaves plenty of room for the elegiac and bitter Don't Lose Any Sleep, the swinging Wild One and the quiet celebration that is Act Of Love.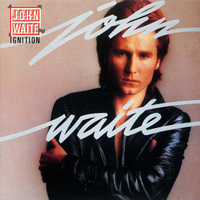 John Waite - Ignition (Chrysalis, 1982)
Waite's first solo album leaned heavily on the minor success he'd chalked up with The Babys, but was also a product of its times: a tightly produced, heavily processed record that was aimed straight at radio. Strangely, its spark never started a fire, even though Waite's performance is impeccable.
He leads from the front, gutsy and impassioned, leaning into each song with real verve. Opener White Heat is the sound of a man planting his impassioned flag in foreign soil. He makes Holly Knight's Change into a real solo standout, and why that song, or Going To The Top, didn't become a radio staple that summer is still a mystery.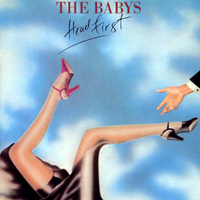 The Babys - Head First (Chrysalis, 1979)
1978 wasn't a great year for The Babys. First they fired founding member Michael Corby, and then Chrysalis Records rejected the initial set of songs intended to make up Head First. New songs and the addition of Jonathan Cain and Ricky Phillips helped ease those problems, but those early fractures helped set the tone for the disparate nature of the band's third album.
It's at its best with the razor-sharp Love Don't Prove I'm Right, the rattling title track, and the big-ballad hit Every Time I Think Of You. Sadly, though, the plain silly White Lightning, the dawdling Please Don't Leave Me Here and the aimless California all help to drag the album down.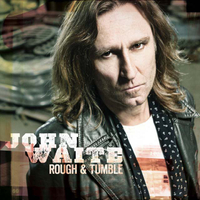 John Waite - Rough & Tumble (Frontiers, 2011)
Waite took everything back to basics with a leaner and grittier album and an extensive club tour to sell it on. Co-written with Kyle Cook of Matchbox 20, Rough & Tumble highlights Waite's undiminished vocals, and captivating wordplay when it comes to matters of the heart.
He's never better than when ruing the one that got away – see the gentle If You Ever Get Lonely or the enigmatic and wry Better Off Gone for proof. He revisits his Ignition debut by redoing Mr Wonderful, and is cool, cynical and smart on the droll vignette Love's Goin' Out Of Style, with its saxophone and organ slowly climbing the walls – much like the song's protagonist.
...and one to avoid
You can trust Louder Our experienced team has worked for some of the biggest brands in music. From testing headphones to reviewing albums, our experts aim to create reviews you can trust. Find out more about how we review.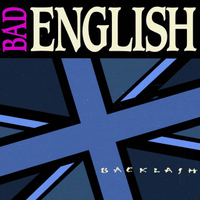 Bad English - Backlash (Red Label, 1991)
Prescient enough to entitle the album with what they thought might be coming, Bad English had actually called it a day before Backlash had even been mixed. Phillips and Schon, according to legend, wanted a tougher sounding record, others less so. Whatever the reasons, this was the sound of a band adrift after a huge, platinum debut.
Backlash didn't even sell enough to go gold. Mechanical and soulless, songs like Time Stood Still, the truly horrible opener So This Is Eden and the processed horn stabs of Dancing Off The Edge Of The World sounded flat-footed and out of time. Not even Straight To Your Heart could crack the Top 40.