Drive-By Truckers' two principals, Patterson Hood and Mike Cooley, began the band in 1986 when they were both living in Athens, Georgia. They shared roles as co-singers-guitarists-songwriters. Hood was steeped in a very southern kind of music; his father David Hood was bassist with the crack Muscle Shoals rhythm section The Swampers, who played on sessions for Aretha Franklin, Wilson Pickett, Percy Sledge and more.
From their earliest days, the Truckers' line-up was fluid. The core elements of their sound, though, have remained rocksolid. Theirs is a gumbo of southern rock, country, classic rock, 60s soul and R&B. Hood and Cooley's lyrics are populated by hard-bitten characters living harder lives in the milieu of the Deep South.
The Truckers' first two albums, Gangstablity (1998) and Pizza Deliverance (1999), were rough-and-ready, and self-released. Hood and Cooley toured tirelessly behind them with assorted bandmates. At the same time, Hood was also developing agrander concept; a Southern Gothic drama melding elements of his own Alabama childhood with the story of Lynyrd Skynyrd's rise and subsequent crash into the Mississippi swamplands.
Over the three years Hood worked it up with the band, Southern Rock Opera evolved into a sweeping double album recorded in 2001. They raised $23,000 in loans from fans, friends and family to have 5,000 copies pressed and self-released. The following year, it was picked up and re-released worldwide by Nashville-based indie label Lost Highway.
Southern Rock Opera set the template for the band. Its sound was bone-hard, yet soulful too. It also marked the beginning of a second long-standing relationship with Wes Freed, whose distinctive designs graced their record sleeves and merchandise up to his death in September last year.
Jason Isbell, a third hotshot singer-guitarist-songwriter, joined the line-up for the tour to support Southern Rock Opera, sparking a golden period stretching over three more excellent albums and to 2006's A Blessing And A Curse. Ever since Isbell boozed his way out of the band, Hood and Cooley have kept the flag flying, and to date eight more studio albums have been released.
Not a dud among them, 2016's American Band and The Unraveling from 2020 adding biting state-of-the-nation commentary to the Truckers' armoury. Last year's Welcome to Club XIII testified to their enduring power.
Drive-By Truckers: The Complete Dirty South is out now.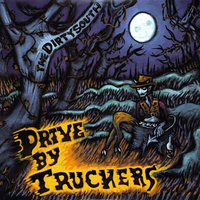 The Dirty South (New West, 2004)
Recorded at the storied FAME Studios in Muscle Shoals, the Truckers' fifth album found the Hood-Cooley-Isbell axis hitting peak form. A benchmark for the band, The Dirty South was both a reflection on the mythology of the South and a mourning for its ruin.
Its songs are populated by the likes of Sun Records impresario Sam Phillips and a notoriously corrupt Tennessee sheriff, Buford Pusser, and riven by tornado strikes and economic strife. They run the gamut of the band's sound, from the shitkicker stomp of Where The Devil Don't Stay, to the indignant Puttin' People On The Moon, to the towering country ballad Goddamn Lonely Love.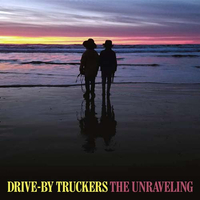 Picking up where 2016's American Band left off, The Unraveling sets Donald Trump's America in sharp, angry relief. The foundation is nine finely detailed, richly realised songs, including stomping rockers and world-weary ballads, all cast in the warmly intimate light of David Barbe's production.
From Hood's evocative opener Rosemary With A Bible And A Gun, through Cooley's freewheeling Slow Ride Argument and Hood's closing eight-minute mood piece, Awaiting Resurrection, The Unraveling stirs and maintains a righteous sense of fury and purpose. The latter-day version of the band at its very best.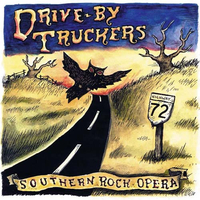 Southern Rock Opera (Soul Dump, 2001)
Hood's homage to his Southern roots, 70s rock in general and Lynyrd Skynyrd in particular, Southern Rock Opera ranges across four sides of vinyl and 20 tracks. It went down in a cramped studio without air-conditioning in the middle of an Alabama heatwave and sounds like it: steamy, urgent and riled.
The songs encompass raw Southern rock, country-soul, and a talking ballad. The whole is crystallised by the opening verse to Hood's Let There Be Rock: 'Dropped acid, Blue Öyster Cult concert, fourteen years old… And we lived to do a whole lot more crazy, stupid shit.'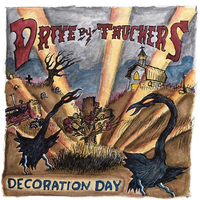 Decoration Day (New West, 2003)
Jason Isbell's first time out with the band, Decoration Day was another concept album, this one staged in a beaten-down Southern town, its embattled characters damned by murder, revenge, incest and suicide.
Against this bleak backdrop, the music blazes. Hood's first three songs, hard-driving boogies all, set out the stall: The Deeper In, Sink Hole and Hell No, I Ain't Happy, while Cooley delivers the Stones-y Marry Me and the wrenching Sounds Better In The Song. Isbell weighs in with the two standouts Outfit and the title track. The prevailing images are of trailer parks and dive bars after a long, dark night of menace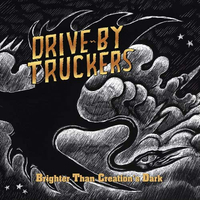 Brighter Than Creation's Dark (New West, 2008)
The Truckers settled to make Brighter Than Creation's Dark off the back of an acoustic tour, and becalmed after Isbell's disruptive departure.
A second double, its sound was spare and rootsy, the lives it charted still doomed and desolate. Case in point: Hood's almost unbearably poignant Two Daughters And A Beautiful Wife, relating the tragedy of fellow Southern musician Bryan Harvey, slain with his family in a house raid on New Year's Day 2006. Hood's primal The Man I Shot and bassist (and Isbell's then-wife) Shonna Tucker's beseeching I'm Sorry Huston stake out the extremities of its territory.
Its stark black-and-white cover (the first since 1999's Pizza Deliverance not to be the work of Wes Freed) mark the tone of American Band. This record was forged in the furnace of Trump's run for President, weighing the consequences of a divided nation savaged by gun violence and racial injustice.
The music is spare, charged and rallying. Ramon Casiano recounts the story of a 15-year-old Hispanic boy murdered in 1931 by a gun-rights advocate. What It Means looks at the killings of two black teenagers by armed police officers. Surrender Under Protest sums up: 'Compelled, but not defeated.'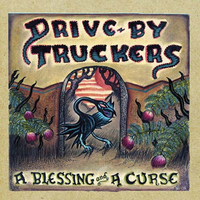 A Blessing And A Curse (New West, 2006)
By Hood's account, the sessions for Isbell's final album with the Truckers were tense and febrile. But however much they were working at odds, they remained a potent force. Isbell's Easy Target telegraphs the country rocking tunefulness of his solo career to come.
Elsewhere, the seductive sway of Gravity's Gone encapsulates Cooley's full blooming as a songwriter, while Hood picked out the closing A World Of Hurt as one of his favourite songs of his own. Even if it doesn't quite add up to the sum of its parts, A Blessing And A Curse is still no mean valediction on this era of Drive-By Truckers.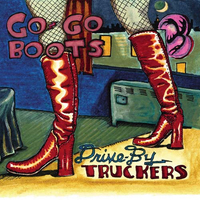 Over three separate recording sessions in 2009, the Truckers put down 25 songs, enough for a brace of records. Released 11 months after The Big To-Do, Go-Go Boots was the better of the two.
It was proclaimed by Hood as the band's most "Muscle Shoals-sounding album", and the band's country-soul influences are to the fore. Witness the R&B shuffle of I Do Believe, bassist Shonna Tucker's sweetly blue-eyed Dancin' Ricky (the last of her songs she recorded as a Trucker), and Cooley's hoedown, Pulaski. The pick of the bunch, the cover of Eddie Hinton's R&B standard Everybody Needs Love, is a minor wonder.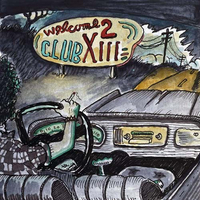 Welcome 2 Club XIII (ATO, 2022)
The most recent Truckers album, released last year, is also a step back in time. After 20-plus years, David Barbe is still in post as their producer, and a Wes Freed drawing once again adorns the front cover. Musically and thematically, Welcome To Club XIII echoes the Southern dramas of Decoration Day and The Dirty South; even the title references an Alabama dive bar the band played in their earliest incarnation.
It might not hit the heights of either of those previous two records, but neither is it shrunken by them. Hood's broodingly sinister opener The Driver and his godforsaken Billy Ringo In The Dark stand tall.
...and one to avoid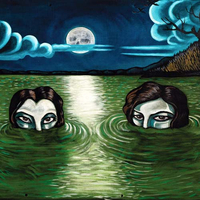 Such is their consistency, the Truckers simply haven't made a bad record and English Oceans is nothing of the sort. Their tenth album, it came after four years away from the recording studio and was made in a two-week burst in 2013.
Bassist Shonna Tucker's departure had also left a songwriting hole, filled equally here by Patterson Hood and Mike Cooley. Cooley's contributions were the zippier, Hood's the more subdued, and neither man strayed too far from his comfort zone and with band. Overall, it has the feel of a re-gathering exercise, of flames being fanned, but without sufficient air yet to roar back. Two years later, American Band would find them burning down the road once more.