With "a thimbleful of ambition", Californian singer-guitarist Ry Cooder has travelled further than most over the past six decades. Throughout the 70s and into the early 80s, Cooder's remarkable run of solo albums established him as one of America's great adventurers.
He dug deep into the music of his homeland and beyond to reshape largely forsaken folk, blues, gospel and country songs – plus Tex-Mex, Zydeco and Hawaiian music – for a new generation of roots enthusiasts. The one constant was his peerless musicianship, from his trademark slide guitar to mandolin, Dobro and Mexican 12-string.
Cooder began in the 60s as a hotshot for hire, playing on albums by Captain Beefheart, Neil Young, Taj Mahal (with whom he also briefly formed Rising Sons), The Monkees, Arlo Guthrie and, most famously, the Rolling Stones. Cooder released his self-titled debut in 1970.
Exploring rhythm, mood and texture, he brought fresh resonance to the emotional terrain of the music he uncovered.
"I wasn't thinking of writing any songs, it never occurred to me," he told this writer in 2013. "I loved the old songs, especially the lyrics and language, the vocabulary."
Diversity was paramount. While Hawaiian slack-key guitar and accordion were the guiding features of 1976's Chicken Skin Music, ragtime swing dominated studio follow-up Jazz, which in turn made way for old-school R&B on Bop Till You Drop. But the shift into film soundtracks had reduced his solo output to a trickle by the mid-80s. Get Rhythm, released in '87, would be his last album billed exclusively under his own name for another 18 years.
Aside from Cooder's earlier work on the Performance soundtrack, director Walter Hill was the first to commission him for film scores. The 1980 western The Long Riders was a perfect vehicle for his evocative sense of place and time. It was the majestic Paris, Texas, however, that placed him in the perfect emotional and musical setting.
Cooder's passage through the 90s was largely taken up by collaborative projects, including the award-winning Buena Vista Social Club, on which he produced an array of veteran Cuban musicians. He re-emerged for a glorious second solo run in 2005, starting with Chávez Ravine and continuing into 2022's Taj Mahal studio reunion Get On Board. At 76, Cooder is living proof of the old adage that class is indeed permanent.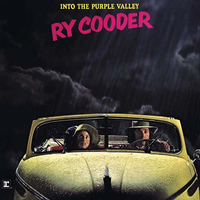 Into The Purple Valley (Reprise, 1972)
Cooder had already established his MO by the time of his second album: re-contextualising music from the past for a new generation. Eclectic flavours of folk, blues, gospel and more abound as Cooder expertly tackles a variety of largely obscure songs.
Agnes Cunningham's bitter social commentary How Can You Keep On Moving (Unless You Migrate Too), lamenting the hostility towards migrant workers during the Great Depression, has lost none of its power or relevance over the years. But Cooder truly excels on a pair of Woody Guthrie tunes, one being a paredback version of Vigilante Man.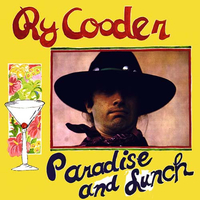 Paradise And Lunch (Reprise, 1974)
Jazz, blues and earthy American roots music are given a thorough makeover on Cooder's fourth solo record, aided by an impressive roll call of guests. The traditional Tamp 'Em Up Solid is fired by a funky groove and a male choir led by gospel great Bobby King. Jesus On The Mainline is equally infectious, as is a joyous cover of The Valentinos' 60s soul classic It's All Over Now, a major signpost for Cooder during his teenage years.
Everything is wonderfully knitted together by his extraordinary guitar playing, which combines sensitivity, style and an intuitive grasp of the source material.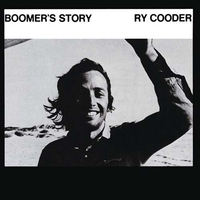 Boomer's Story (Reprise, 1972)
Sandwiched between Into The Purple Valley and Paradise And Lunch, the highest compliment you can pay to Cooder's third album is that it stands comparison to both. His slide playing is never less than exemplary, at its best on the title track and a sublime instrumental version of Memphis soul standard The Dark End Of The Street.
Blues veteran Sleepy John Estes picks guitar and sings lead on a fine reworking of his own President Kennedy, while Randy Newman's doleful piano turn on American Civil War anthem Rally 'Round The Flag strips away the patriotism in favour of something darker and more satirical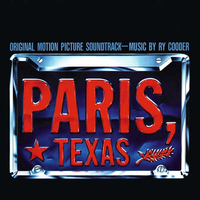 Paris, Texas (Warner Bros, 1985)
The dawn of the 80s saw Cooder devote more of his time to soundtrack work than to solo endeavours, beginning with the score for The Long Riders and bayou thriller Southern Comfort. But he saved his best, arguably, for Wim Wenders' deeply atmospheric road movie Paris, Texas, starring Harry Dean Stanton and Nastassja Kinski.
Cooder conjures a sparse, imagistic soundtrack that perfectly captures the beauty and loneliness of the Southwestern desert, as well as the characters' sense of dislocation, using Blind Willie Johnson's Dark Was The Night, Cold Was The Ground as a template.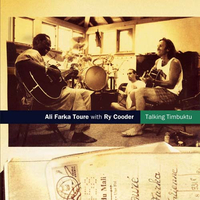 Talking Timbuktu (World Circuit, 1994)
Cooder's growing interest in the possibilities of world music had already led him to a Grammy-winning collaboration with Hindustani classical musician VM Bhatt (1993's A Meeting By The River) by the time he hooked up with another kindred spirit, Ali Farka Touré.
The Malian guitarist shared Cooder's pan-continental approach to the blues on the absorbing Talking Timbuktu, their rootsy improvisations fleshed out by a stellar guest. The overall feel is both relaxed and investigative, as Touré's multi-linguistic vocal skills are framed by electro-acoustic guitars, six-string banjo and West African fiddle.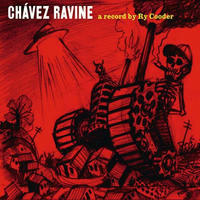 Trailed as "a post-World War II-era American narrative of 'cool cats', radios, UFO sightings, J Edgar Hoover, red scares and baseball", Cooder's twelfth solo record (his first in nearly 20 years) highlighted the true story of a Chicano community displaced from 50s Los Angeles by rapacious housing developers.
Cooder and his ensemble – many of Mexican-American descent – fashion a richly-layered, vibrant concept piece that sets out to capture the essence of the times and all its attendant culture, class politics and racial injustice. It was the first in a trilogy that also includes My Name Is Buddy (2007) and I, Flathead (2008).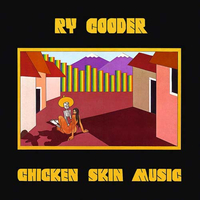 Chicken Skin Music (Reprise, 1976)
While punk burned and stadium rock grew ever more preposterous, Cooder simply deepened his fascination with porous music that refused to be defined by location or the cultural zeitgeist. On Chicken Skin Music, Cooder and accordion great Flaco Jiménez make dark corrido magic of Lead Belly's Goodnight Irene, and reposition Ben E King's Stand By Me as sumptuous, Mexican-flavoured gospel.
Cooder's other secret weapon is Hawaiian slack-key guitar legend Gabby Pahinui, who plays on Chloe. The diversity is audacious, from Jim Reeves's He'll Have To Go to a Polynesian detour around Blind Alfred Reed.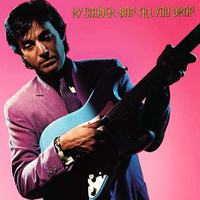 Bop Till You Drop (Warner Bros, 1979)
Arriving on the heels of 1978's Jazz, a record that Cooder came to see as a failed experiment and all but disowned in later years, Bop Till You Drop saw him dive into 50s and 60s R&B and rock'n'roll. The emphasis here is as much on vocals as on guitar, from a serviceable version of Elvis Presley's Little Sister (with gospel vocal backing) to the harmony-rich take on Sidney Bailey's The Very Thing That Makes You Rich (Makes Me Poor).
Elsewhere, Cooder duets with an in-form Chaka Khan on the mighty Don't Mess Up A Good Thing, plus the album's sole original, Down In Hollywood.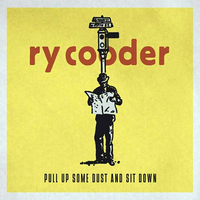 Pull Up Some Dust And Sit Down (Nonsuch, 2011)
Cooder at his most polemic, rife with anti-Republican sentiment and chastising those responsible for the financial crisis of the late 00s. His anger is palpable on No Banker Left Behind, which takes aim at bank bailouts and corporations profiting from the subsequent recession.
The outlaw spirit is very much alive in El Corrido de Jesse James, which finds America's old anti-hero promising bloody vengeance against these modern-day thieves. Cooder and his band shift between country-blues, tejano, ragtime and folk to telling effect, the standout being John Lee Hooker For President.
...and one you should avoid
You can trust Louder Our experienced team has worked for some of the biggest brands in music. From testing headphones to reviewing albums, our experts aim to create reviews you can trust. Find out more about how we review.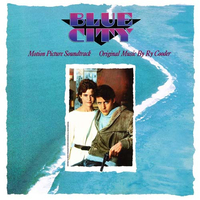 Blue City OST (Warner Bros, 1986)
You won't find any stinkers in Ry Cooder's back catalogue. Perhaps the more appropriate frame of criteria when judging his work would be those records that are less essential than others. His score for the 1993 historical western Geronimo: An American Legend has its moments, but tends not to lingerin the memory.
The same can be said of his soundtrack to 1998's political comedy Primary Colours, although it ranks a little higher than Blue City's score, which suffers from too many synthesisers and an overly slick 80s production, despite the inclusion of notable figures like Benmont Tench, Jim Dickinson, Steve Porcaro and Jim Keltner.