'Gabriel – good, Collins – bad' (or indeed vice versa) is a common sub-text in discussions between Genesis fans. That split view of Genesis's music over the years is based mostly on the assumption that during each of those two frontmen's respective eras with the band, Genesis's music was rigidly delineated musically, and/or that the frontmen were always the chief architects of the band's music at the time. But it's a flawed premise that such an argument is based on. At all stages of the band's career, all the members of Genesis contributed to the songwriting and arrangements, and the shift from Gabriel-led epics to Collins-fronted pop was neither instant nor as obvious as is often made out.
Although Genesis came to epitomise the sound and character of British progressive rock – far more so than the deliberately abstruse eclecticism of King Crimson or the pastorally inclined, cod-mysticism of Yes – it's worth recalling that that perception actually outlived for some considerable time Gabriel's departure in 1975, and that their first real singles chart success was not some Collins-fronted 80s blockbuster but the typically quirky Gabriel-esque I Know What I Like (In Your Wardrobe)... in '74.
Here, we present a brief history of Genesis, as told by their best albums.

A Trick Of The Tail (Charisma, 1976)
You can trust Louder Our experienced team has worked for some of the biggest brands in music. From testing headphones to reviewing albums, our experts aim to create reviews you can trust. Find out more about how we review.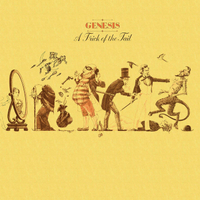 A masterful riposte to the nay-sayers in the immediate aftermath of Gabriel's departure. From the muscular, deceptively complex opener Dance On A Volcano to the closing fusion-esque instrumental Los Endos, this album affirmed that Genesis were far from washed up artistically. Melodic ballads contrast with more rocky, character-based narratives, and while prog-heavy the record sounds more mainstream than its predecessors.
A massively important record for the band, who with it effectively came out from the shadow cast by their ex-frontman Gabriel. Sadly, they never bettered it.
Selling England By The Pound (Charisma, 1973)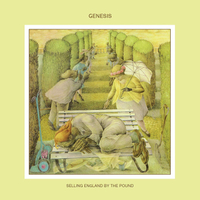 Gabriel is superlative, and the musicians apply themselves with controlled passion to an album which successfully celebrates, caricatures and comments on the nature of Britain and Britishness.
Creating backdrops to diverse themes – gang violence (The Battle Of Epping Forest); ruminations on gender (Cinema Show); a supermarket price-list (Aisle Of Plenty) – extraordinary and gorgeous performances proliferate. The strength, consistency and exquisiteness of the material is enhanced by a crisp, rich production.
A milestone of near-flawless prog rock, the album doesn't have a single ugly sound.
The Lamb Lies Down On Broadway (Charisma, 1974)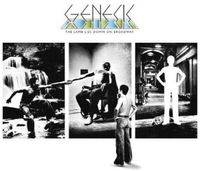 A surreal adventure of a New York street kid, Rael, and a cast of decidedly strange characters, The Lamb… is the essential prog concept album. A structured, cleverly scripted set of connected songs performed by a band at the top of its game.
A more contemporary lyrical feel contrasts with the bizarre storyline, and musically the shifting moods are captured perfectly.
After punk, such records were savaged for their pomposity and portentousness. Yet art so well-crafted, entertaining and thoughtful needn't apologise for itself. "If you think that it's pretentious, you've been taken for a ride"… indeed.
Foxtrot (Charisma, 1972)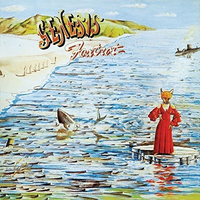 Supper's Ready, the archetypal prog epic – 23 minutes of unabashed musical/lyrical acrobatics and allusions to the Book of Revelations and classical mythology (not to mention the flowers, geese, and "Winston Churchill dressed in drag") – isn't the only reason to buy Foxtrot. The album also includes two other Gabriel-era favourites: Watcher Of The Skies, with its dystopian future earth, and Get 'Em Out By Friday, a sardonic commentary on corporate greed. Individual contributions are central to this album's impact, Tony Banks' Watcher…, his wonderful keyboard solo on Apocalypse In 9⁄8, and Steve Hackett's solo guitar composition Horizons being evocative illustrations.
Seconds Out (Charisma, 1977)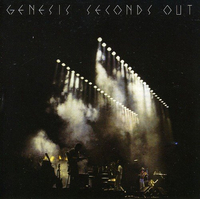 With a polished, powerful and very accessible live celebration of both past glories and then-current material, Genesis demonstrate exactly why fans were flocking to see the band on stage. Collins' voice smooths some of the quirky edges off older material, and Hackett, Banks and Rutherford turn in consummate and studied performances of everything from Supper's Ready to Afterglow, ably assisted by drummer-for-hire Chester Thompson. Indeed, this is very much a drummer's album, not least for the sole track from the '76 tour (Cinema Show), on which Bill Bruford is joined by Collins in a jaw-dropping percussive backing to Banks' showcase keyboard onslaught.
Duke (Charisma, 1980)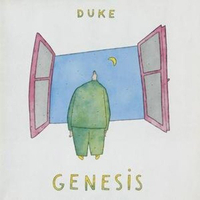 Genesis created something of a hybrid with Duke. As well as having moments of terrific energy and musical drama, the record was also the tipping point for the band's enviable pop fortunes over the next decade. Alongside Turn It On Again and Misunderstanding (massive in America) are simplified beats and memorable hooks (and the vaguest whiff of mawkishness).
Ignoring Genesis's impact on 80s popular music would be churlish – the fact is that, whatever the zeitgeist may have been, they sliced through it with surgical precision. Those still hankering after a bygone age got a generally satisfying product, but the die had definitely been cast.
Nursery Cryme (Charisma, 1971)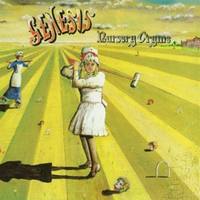 This first album from the 'classic' Rutherford/Banks/Gabriel/Hackett/Collins line-up may sound dated now, but a growing level of unique invention was evident in timeless Genesis now-standards The Musical Box and The Return Of The Giant Hogweed. There's terrific ensemble playing throughout, lyrical erudition and Gabriel's dry wit. On Harold The Barrel, he skilfully weaves a tale of mental illness and suicide – a challenge that he pulls off with aplomb. An interest in mythology (an influence that can also be discerned in the band's next three albums) finds expression in the proto-epic Fountain Of Salmacis, hinting at what was to come on Foxtrot.
Genesis Live (Charisma, 1973)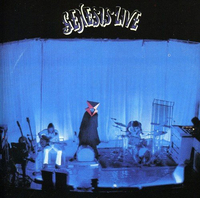 Released as a minor stop-gap while Genesis worked on Selling England By The Pound, this is a great sampler from the early years. The performances are spot-on and the stirring magic of the shows is evident.
Collecting together live mainstays like Watcher Of The Skies, The Musical Box and The Knife, the album emphasises the surprising synergy between the five very young musicians – listen out for Steve Hackett's often understated yet sublime guitar work, and the ever-unsung Mike Rutherford underpinning the band and adding sparkle with his undeniable skills as bassist and sometime 12-string guitarist. Shame there's no Supper's Ready though.
Wind And Wuthering (Charisma, 1976)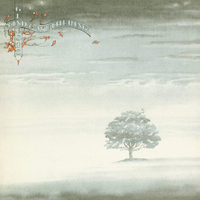 Wind And Wuthering posed a problem for Genesis: with the huge success they'd just had with Trick Of The Tail, how could they now capitalise on the momentum they had picked up via that album?
In failing to come up with a suitable answer, they ended up producing a pleasantly atmospheric work that had real flashes of excitement and majesty (for example, in 11th Earl Of Mar, Wot Gorilla? and Blood On The Rooftops, the end of One For The Vine), but much of it is far too wistful and polite for its own good. This 'Trick…- Lite' album clearly failed to keep Steve Hackett engaged, and proved to be his final studio album with Genesis.
THE REST
The band's debut, From Genesis To Revelation ('69), is fascinating as an historical curiosity, but not much more. Owing much to fey 60s pop, folk and psychedelia, it's for cultists and completists only.
Trespass ('70), although nowhere near the class and sophistication of later albums, demonstrates the enormous leap from the band's undistinguished debut.
And Then There Were Three ('78) suffers from the loss of Hackett and – apart from the commercialism of Many Too Many and Follow You, Follow Me – lacks direction.
Abacab ('81) and Invisible Touch ('86) won't surprise anyone expecting full-on 80s pop classics, but there were still flashes of the band's prog greatness. We Can't Dance ('91) continues in that vein.
The two Archive box-sets, 1967-75 and 1976-92, provide a wider and deeper perspective on the band's history, with out-takes, B-sides, demo versions and rare live recordings (including the whole of The Lamb… live from 1975) adding a few interesting pieces and helping to complete the jigsaw.